Ladrach named assistant AD at COW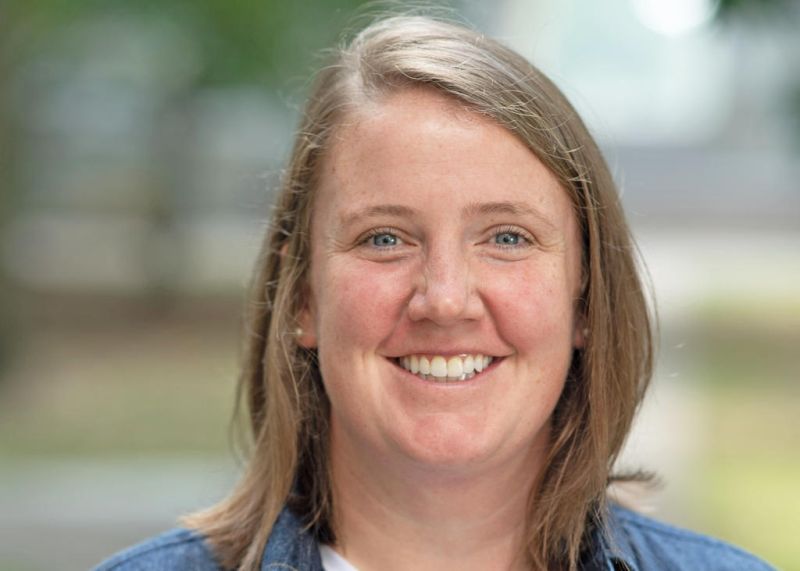 Libby Ladrach, an Orrville native who has served as a counselor in The College of Wooster Longbrake Student Wellness Center since 2019, is transitioning over to the athletics and physical education department, where she will serve as associate director of athletics, effective Aug. 1.
"Libby's background in student wellness uniquely dovetails with our departmental, conference and divisional initiatives surrounding the student-athlete experience," said Amy Heasley Williams, Wooster's director of athletics and physical education. "Libby will guide and teach, support and challenge, and celebrate the accomplishments of our students and coaches. Her appointment is distinctive for our department, and the college as a whole will enjoy her infectious enthusiasm for Wooster."
"From high school to today, The College of Wooster has been a pillar in my development, both personally and professionally," Ladrach said. "Working full-time in college athletics has always been a dream of mine, and I am overjoyed by the opportunity to do so within a department that has continually meant so much to me. Just like in sports, I am very fortunate to have incredible teammates in life. This release cannot nearly be long enough to thank all the individuals who have gotten me to this point, but I am filled with gratitude and appreciation as I recognize I did not make it this far alone."
As associate director of athletics, Ladrach will serve on the department's senior leadership team and will research, design, and implement best practices and comprehensive programming to promote student well-being and enhance the student-athlete experience and overall culture of the department. She will develop and maintain mutually supportive and collaborative working relationships with key campus partners. Additionally, Ladrach will work closely with Wooster's student-athlete advisory committee.
During her time as a counselor on campus, Ladrach collaborated with the department to provide counseling services inside the Scot Center and Armington Physical Education Center, the main hub of the athletics department. Additionally, she coordinated conversations regarding campus life and mental health to individual varsity teams in collaboration with members of the coaching staff and was a presenter to SAAC during Div. III Week on campus mental health resources, taking care of yourself, and finding balance with sports and life.
As a basketball standout, Ladrach earned third-team All-Ohio honors as a senior at Orrville High School following her senior year. She played one year at Div. I Robert Morris University before continuing her collegiate career at Capital University. She transitioned into a student coach role following a career-ending back injury and gained professional experience as an assistant to the athletic director while completing undergraduate studies.
Ladrach graduated from Capital in 2013 with a bachelor's degree in art therapy and furthered her education with a master's degree in clinical mental health counseling at Walsh in 2016.