LaFlavour to perform 3 shows at Lincoln Theatre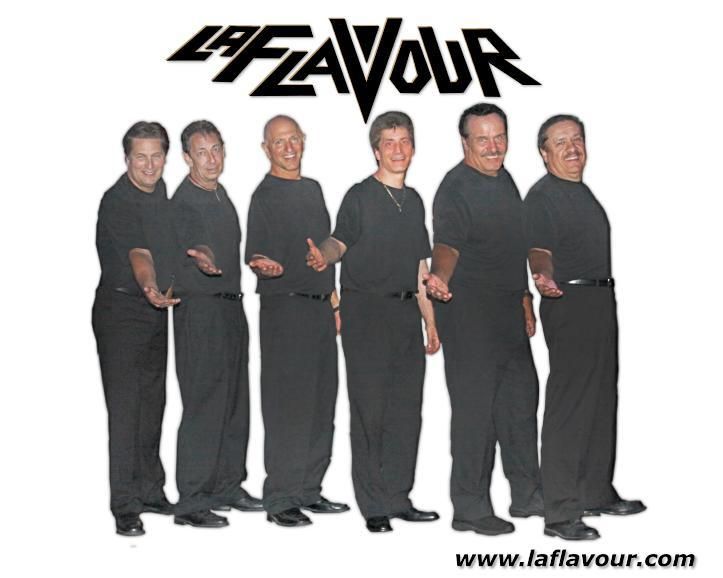 On Friday, Nov. 6 at 7:30 p.m.; Saturday, Nov. 7 at 7:30 p.m.; and Sunday, Nov. 8 at 3 p.m., the band LaFlavour, known internationally for their hit record, "Mandolay," will perform live on stage at the Lions Lincoln Theatre.
Floor seats are $20, and balcony seats are $15. Tickets can be purchased by calling 330-481-9105. Seating is limited, so purchasing tickets in advance is recommended. The Lincoln will be following the guidelines of the CDC and the local health department, which will include social distancing and sanitizing doors, seats, armrests and other commonly used surfaces. Face coverings will be required.
The band will celebrate the many musical styles LaFlavour has performed over the past 50 years including a medley of '50s songs; The Beatles; Rolling Stones; Neil Diamond; Frankie Valli; The Steve Miller Band; Huey Lewis; Earth, Wind, & Fire; a tribute to Motown; The Temptation; The Four Tops; a medley of The Stylistics; a Beach Boys medley; and The Glenn Miller Orchestra.
Some of the current artists' hits they perform are by Bruno Mars, Ed Sheeran and Justin Timberlake. In addition, there will be two special guests performing: Lisa Berquist, who has been performing in the area for many years, and Dave Zuppert, who is a former member of LaFlavour.
LaFlavour first formed in Massillon in 1967. In 1980 they scored a Top 10 Billboard hit with "Mandolay," which eventually became a hit record for the group in 13 countries on five continents.
Their current members are Craig DeBock, vocals, saxophone and guitar; Pete Nervo, guitar, saxophone and keyboard; Gino Milchak, bass and vocals; John Casey, guitar; Steve Nervo, original LaFlavour drummer, vocals; and Vince Scarpeitti, drums.
Steve Nervo was the lead voice on both of LaFlavour's chart singles, "Mandolay" and "When the Whistle Blows."
The Lions Lincoln Theatre is located at 156 Lincoln Way E. in Massillon.
For more information call 330-481-9105.