Library celebrates 3-D printing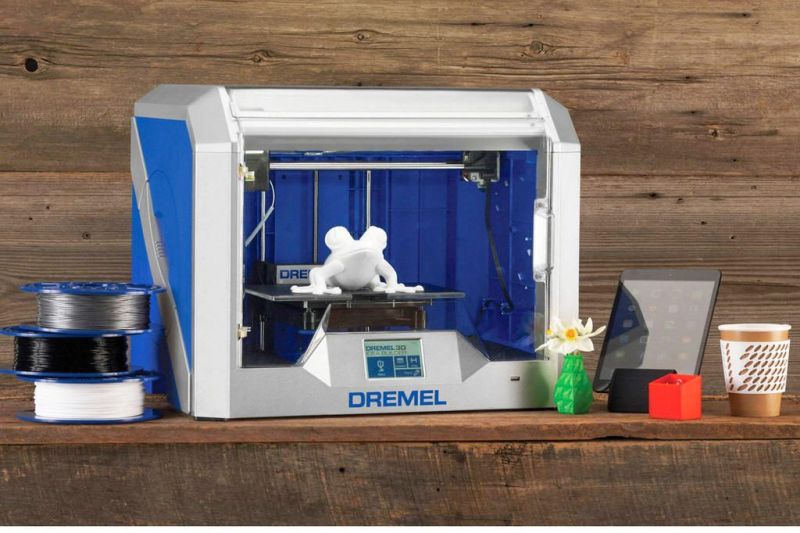 This May the Dover Public Library is celebrating all things 3-D printing with two promotional giveaways. First, any patron of any age is welcome to order one of four sample projects in their choice of color. Next, all patrons who order any 3-D print during the month of May will be entered into a drawing for a free 3-D print of a project of their choice, up to 24 hours of printing.
Orders for free items must be turned in by Saturday, May 29. The winner of the extra print will be announced June 1. Any questions should be directed to teen/outreach services manager Liz Strauss at 330-343-6123.
Two years ago the Dover Public Library purchased a Dremel 3-D printer with funding from a 21st Century Grant with Dover High School, which supports learning opportunities for students and families outside of classroom walls. The library and the public have used the 3-D printer for a variety of projects since its arrival.
"The first thing I made was an articulated slug," Strauss said. "You can make all kinds of toys and little trinkets, but we have printed replacement parts for board games, entire chess sets, models of famous buildings, miniatures for a fairy garden, business card holders, gaming storage, a wall hook, bookmarks and a whole lot of key chains."
As part of 3-D Printing Month, the library is offering a free print of one of four small projects: a miniature pineapple planter, a mini secret book, a flexi pterodactyl toy and a 20-sided dice. Patrons will be able to choose which project to print and one color to print it in. There are over a dozen colors to choose from including glow in the dark.
To order additional 3-D prints, patrons may fill out a 3-D request form, available at the front desk. The regular price for printing is 50 cents an hour, rounded to the nearest half hour. Patrons can design their own 3-D models using a program like Tinkercad or download the files from websites like Thingiverse. The file needs to be in the .stl format and on a thumb drive. The librarians at the Dover Public Library will take the file from there and make sure it will work on the 3-D printer.
Patrons who order a 3-D print during the month of May will be eligible for a drawing for a free 3-D print of their choice. This item must follow the library's guidelines for 3-D printing and cannot take longer than 24 hours to print. Longer prints may only be available in select colors. For full 3-D printing guidelines and frequently asked questions, visit the 3-D printing page on Dover Library's website at www.doverlibrary.org/departments/teen-programs/3d-printing/.
Any other questions can be directed to the Dover Public Library at 330-343-6123. The Dover Public Library is located at 525 N. Walnut St. in Dover, across from Dover High School, and online at www.doverlibrary.org.