Library set to kick off a year-long adventure into reading for adults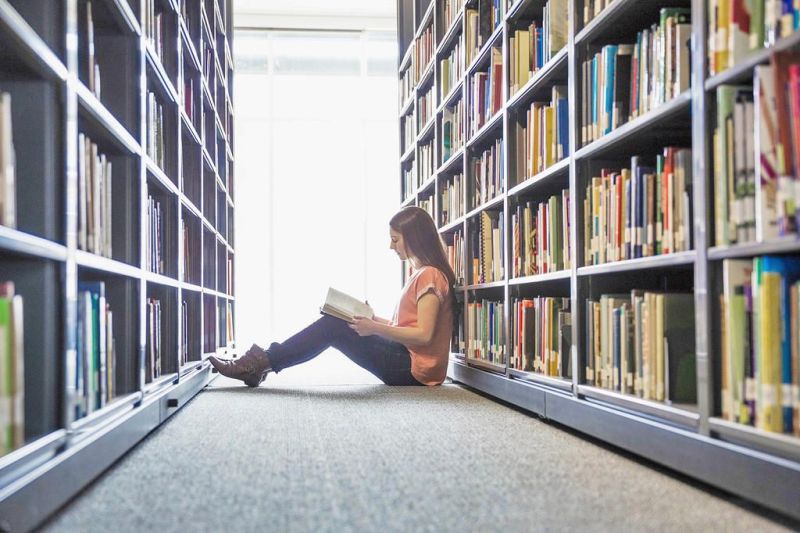 While much is made of the benefits of having children read, there are many advantages that accompany adult reading as well.
The Holmes County District Public Library wants to provide a fun and challenging avenue for adults to pick up their reading habits, which can bring with it a sense of relaxation from life's hectic pace, engage the imagination and exercise their brains through reading.
The library will present its annual Read Through the Year Reading Challenge to adults.
The reading program will run from Jan. 13 to Dec. 12 of 2020 with hopes it will ignite a greater passion to read for all whom participate.
"This is our third year of doing a reading program for adults," said Christina Thurairatnam, head of reference and adult services at the Holmes County District Public Library. "The goal is to just get adults to read more throughout the year."
Thurairatnam said in order to be eligible for the program, any adult participant must commit to reading at least 10 books. While that is the minimum, she said in past years they have had people read as many as 200 books in a single year. She went on to say the nice thing about the reading program is people can set their own goals in terms of books to read. She said while there is a minimum, the hope is readers will really challenge themselves to go above and beyond that number.
"It's almost like a New Year's resolution in a way," Thurairatnam said. "They are deciding the number of books they want to read, and if they reach that goal, they will be eligible for our grand prize. The real challenge is simply to get people to read more."
No picture books will be allowed for the adult reading program, which will be conducted on the honor system. Books on CD, eBooks, digital audio books and any format are acceptable.
If readers would happen to not reach their goal, they will be eligible to win prizes in the program's prize raffle drawing. With each book they read, they will earn points that will be put into the raffle drawing.
The adult program is created for people age 18 and above.
To register for the reading program, adults can participate online by using the Goodreads site at www.tiny.cc/cn2i2y or simply stop in and register at the main library.
For those unfamiliar with Goodreads, it is an online program that allows people to record and track the books they have read with ease.
Prizes for the program will include gift cards from Wal-Mart, Amazon and more.
"If you are participating online at Goodreads, it really works nicely," Thurairatnam said.
Thurairatnam said it also is a nice place to go to find topical books or books similar to the styles readers find interesting. She said it also creates something else that is fun.
"It creates a reading community," Thurairatnam said.
While the actual program will begin Jan. 13, Thurairatnam said readers are able to get a jump-start on their reading if they begin reading Jan. 1. Participants also are given an extra week following the Dec. 12 deadline to turn in their logs or wrap up books they have started.
Anyone doing the paper version rather than through Goodreads may sign up at the library beginning Jan. 13.
Last year the grand prizes included a $100 gift card to Wal-Mart and a $100 gift card to Amazon, and Thurairatnam said they hope to have similar grand prizes this year.
HCDPL is located at 3102 Glen Drive in Millersburg.