Love Center gets more than 300 October visits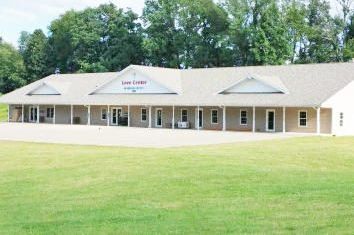 A total of 236 different families came to the Love Center during the month of October with some families coming in more than once to make a total of 311 visits.
Food from the Akron-Canton Regional Food Bank was 32,232 pounds, and food donated by businesses, churches and individuals was 20,928 pounds. Volunteer hours served at the Love Center totaled 918 hours.
Food and cash donations from churches and ministries included Martins Creek Mennonite Church, Millersburg Seventh Day Adventist Church, St. John's Church of Walnut Creek, St. John's Women's Ministry in Millersburg and St. Peter's Catholic Church in Millersburg.
Food and cash donations from businesses, organizations and clubs included Amish Door Restaurant, Alpine Cheese, Berlin Natural Bakery, Coblentz Chocolates, Garden of Hope (Millersburg Elementary), First Federal Community Bank, Hillcrest Orchard, Holmes County Farm Bureau, Inn Maid Noodles, Jitters Coffee House, Kauffman Bakery, Little Lamb Day Care, Locust Hill Farm, Mast Trucking, Schlabach Distributing/Dutch Creek Foods and Yoder Gifts (Verne).
Food and cash donations from individuals included Aretta Ballentyne, Ray Casdorph, Allen Coblentz, Lester Coblentz, Amy Earney, Debora Hampton, Elaine Hand, Ivan and Fannie Hershberger, Ruth Hershberger, Donald Huebner, Joanne Hunter, Leonard Jorz, Kaylee Malachin, Dave McCartney, Miriam Miller, Rachael Miller, Dr. John and Marilyn Rehm, Kathy Schlabach, Dennis Steed, Amanda Troyer, Mary Troyer, Linda Wardell, Katharyn Wheeler, Mr. and Mrs. Jerome Wright, and 12 anonymous.
Cash contributions for the general fund can be sent to P.O. Box 31, Millersburg, OH 44654, and food donations can be dropped off at the Love Center at 1291 Massillon Road, Suite A, Millersburg, any Monday, Wednesday or Friday.