Love Center's May report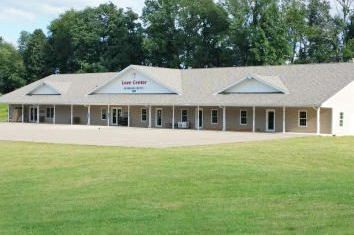 There was a total of 208 different families that came to the Love Center during the month of May. Some families came in more than once, making a grand total of 278 visits. Food from the Akron-Canton Regional Food Bank was 35,822 pounds while food donated by businesses, churches and individuals was 14,620 pounds. Volunteers served 705 hours at the Love Center.
Food and cash donations came from the following churches and ministries: Berlin Christian Fellowship, Faith Lutheran Church's Fellowship Circle, Gospel Haven Missions, Martins Creek Mennonite Church, NewPointe Community Church, St. John's United Church of Christ in Walnut Creek, St. John's Women's Ministry in Millersburg, St. Peter's Catholic Church and St. Peters Ladies Guild.
Food and cash donations came from the following businesses, organizations and clubs: Agri-Sludge Inc., Berlin Natural Bakery, Dutch Valley/Schlabach Distribution, East Holmes Schools/Hiland, Frito Lay, Inn Maid Noodles, Jitters Coffee House, Kauffman Bakery, Mast Trucking, Shoups Lawn Care, Truax Printing and Wayne-Holmes Assoc of Realtors.
Food and cash donations came from the following individuals: Jeff Allison, Brian Barbey, Burkholder Family Foundation, Ray Casdorph, Eileen Close, Joyce Cotton, Shawn Darr, Kay Earney, Lisa Feikert, Mary Gindlesberger, Linda Gisinger, James Hacker, Larry Hasemeyer, Ruth Hershberger, Nancy Hummel, Winifred Huprich, Leonard Jorz, Steve Kauffman, Robert and Bambi Lloyd, Ralph Lowe, Marianne Mader, Norene McDowell, Jan and Lynda Menuez, Gary Miller, Glenn Miller, Mom's Meals, Daniel Moritz, Betty Mullet, Patricia Peterson, Robert and Rebecca Porter, Dr. John Rehm, Eva Ryckman-Durban, Judy Ressler, Lynne Seikel, Eddie Steiner, Jeff Zickefoose, John Zvolensky and two anonymous.
Cash contributions for the general fund can be sent to P.O. Box 31, Millersburg, OH 44654, and food donations can be dropped off at the Love Center at 1291 Massillon Road, Suite A, in Millersburg any Monday, Wednesday or Friday.