Love INC fundraiser meal Feb. 28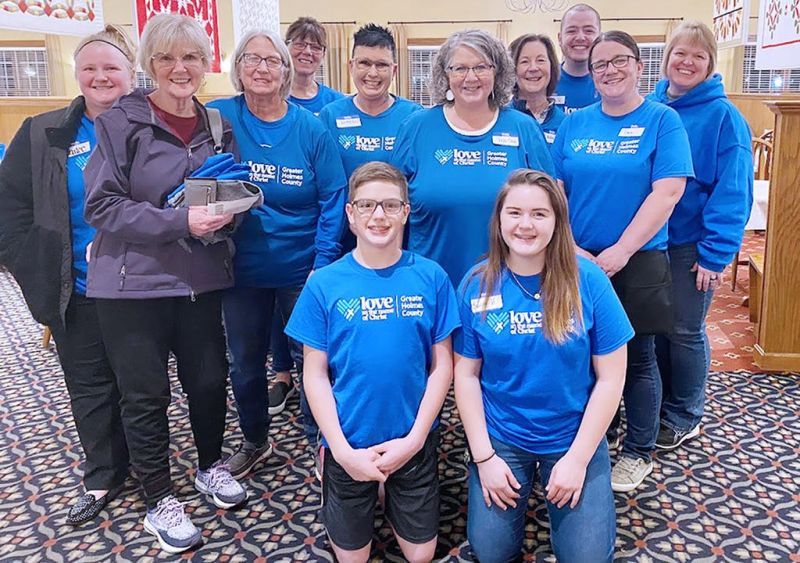 It's not unique to see area restaurants all around Amish Country packed to capacity as people enjoy an evening dining out, but there will be a unique twist on the way some diners receive their food at one local restaurant on Tuesday, Feb. 28.
The Love INC Farmstead Fundraiser at Farmstead Restaurant in Berlin will serve as a way for people to get a meal while also lending a financial hand to Love INC to help others throughout greater Holmes County.
From 4-7 p.m. the Love INC staff, board and other volunteers will serve those who come for the event.
Love In the Name of Christ of Greater Holmes County Director Vicki Conn said with February tabbed as Love Month, this annual fundraiser is a perfect way to cap off a month celebrating all the ways Love INC has impacted the community.
This event has been instrumental in growing the organization both financially and in building partnerships, and Conn said this is always a satisfying evening of food and fellowship that allows the center's people to share the success stories of the past and their vision for the future.
"One of our goals in 2023 is to bring more awareness as to our different pieces at Love INC," Conn said. "We enjoy bringing different groups together to serve the county as a whole, and so many different churches and organizations and people have such a variety of gifts that we can cover a lot of bases when we all come together to serve in the name of Christ."
Anyone wishing to participate in the fundraiser may enter the main doors of Farmstead and let the front desk attendee know you're there to support Love INC. Patrons will be ushered to the fundraiser section of the restaurant and will have their choice from a select menu item or the salad and buffet bar.
Love INC will receive 15% of all meals and bakery purchases and 100% of all tips, with all of the proceeds going directly into the Love INC general fund, where the money will be poured right back into serving families and individuals throughout Holmes County.