Maps now available through OACC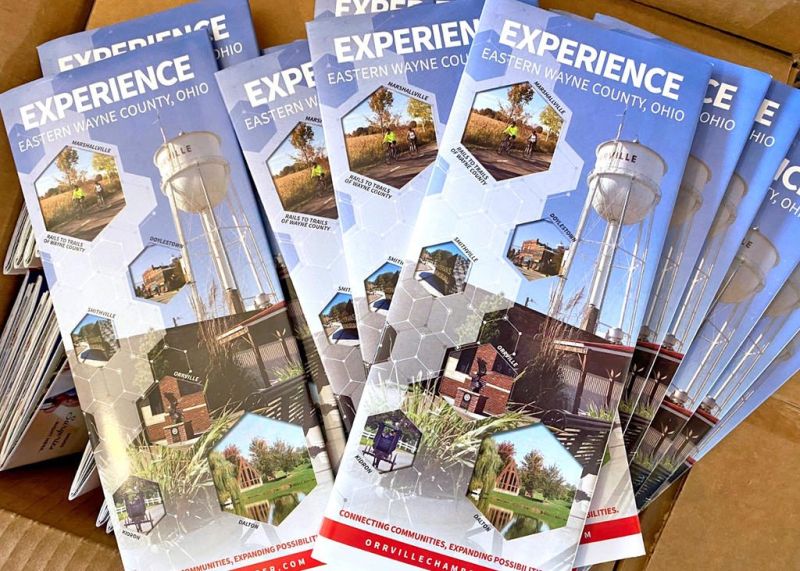 The Orrville Area Chamber of Commerce announced the 2021 Eastern Wayne County maps are now available. The maps feature Orrville, Dalton, Doylestown, Kidron, Marshallville and Smithville and include a full Wayne County road map and Rails-to-Trails of Wayne County trail routes.
Maps are available for pickup at the Orrville Area Chamber of Commerce office, 132 S. Main St., Orrville, Monday through Thursday from 9 a.m. to 4 p.m. Email Michelle@orrvillechamber.com to discuss quantity requests.
Maps are available to the public or to businesses for distribution to customers, clients and employees, thanks to the local advertisers who made this publication possible: Aultman Orrville Hospital, Aultcare, The Commercial & Savings Bank, Lehman's, The J.M. Smucker Company Store & Café, Accord Care Community, Caskeys Campground, Cobblestone Hotel, Deco-Crete Supply, Dravenstott's Restaurant, Hampton Inn, Heartland Point, McElroy Packaging, OrrVilla Retirement Community, Orrville Plumbing & Heating, P Graham Dunn, Scott's Miracle Gro, Shisler's Cheese House, Wayne County Schools Career Center, Wayne Economic Development Council, The Will-Burt Company, Buehler's Fresh Foods, Comfort Inn & Suites Wooster, Farmer's National Bank, Gary's Drive Thru, Hilton Garden Inn, OhioMeansJobs Wayne County, Orlo NAPA Auto Parts, and Wayne County Children's Services.