Massillon Public Library branches to reopen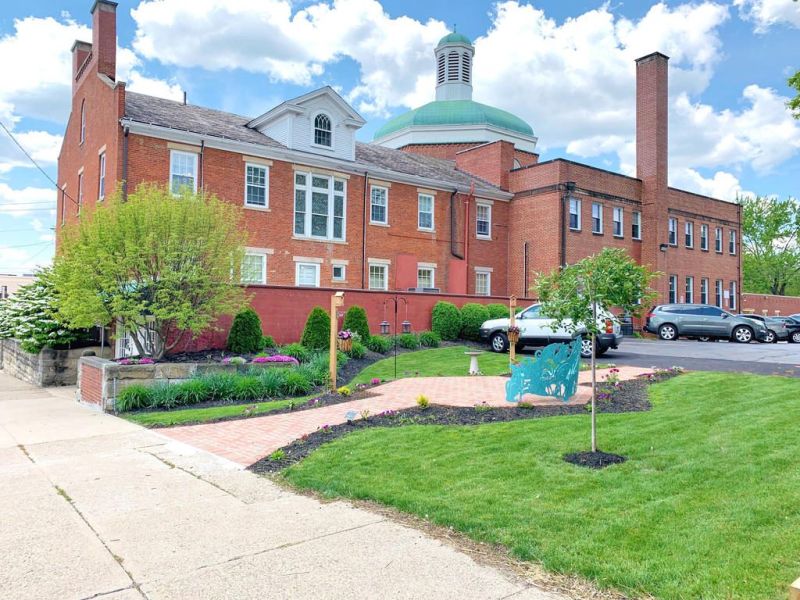 The Massillon Public Library, the Barry Askren branch in Navarre and the Pam S. Belloni branch in Brewster announced the return of open doors and new "Grab-n-Go" services, beginning Tuesday, July 7.
The library buildings will again be accessible for picking up holds, browsing and checking out materials, public computer access and printing including tax forms, and public restrooms. However, know it will not be business as usual.
For the safety of visitors and staff, the library has added some new features including additional hand-sanitizer stations, physical barriers around every service desk, social distancing signage on the floors, maximum capacities posted for each area of the library including the elevator, the relocation of furniture and public computers to give each user more space, and a vigorous cleaning and disinfection schedule throughout the day.
The first hour of the day at each location will be earmarked for those individuals considered to be high-risk. Patrons also are encouraged to keep their visits to less than an hour at this stage.
Following recent CDC guidelines to the public on how to safely navigate "Personal and Social Activities" including a visit to the library and face coverings, which may be masks or shields, will be required for all staff and visitors. Disposable masks will be available free for anyone who forgets to bring their own.
Exceptions to this rule are children under the age of 2 or persons with a medical or mental-health issue that prevents wearing a face covering, who can present documentation from a physician. For visitors who prefer not to wear face coverings, the library will continue to offer its popular curbside service.
Curbside users should call the library to have staff gather materials and to schedule a time for pickup. At the Main Library, the patron will simply pull into the public parking lot on the corner of Lincoln Way and Second Street Northeast, park in one of the parking spaces reserved for curbside pickup, and follow the directions on the sign.
When staff know someone has arrived, they will deliver the already checked-out materials to that parking spot. Similar service is available at the branches.
Visitors can be assured library materials are safe to handle. A report issued nationwide on June 22 announced the findings of the Battelle Institute's comprehensive research study on common and frequently handled library materials, which was obtained from the Columbus Metro Library and infected with the SARS-CoV-2 that causes COVID-19.
In all cases the virus was "undetectable" in lab studies on those materials after three days. Hardback books, paperbacks, mylar book covers and DVD covers were all tested under standard temperatures and humidity ranges to help libraries understand how to handle materials and resume operations. The study was funded by the Institute of Museum and Library Services, a federal program.
The Massillon Public Library has been quarantining returned items for at least three days ever since the book drops opened on May 18. After quarantine, those items are checked in, heat-treated and wiped with sanitizer.
Pages inside books also have been shown to not have a trace of virus remaining after a three-day quarantine. Because of this quarantine period, patrons should become accustomed to seeing items they know have been returned still showing up as "checked out" on their library records for several days. No fines will accrue on those materials.
Although statewide delivery service between libraries will resume shortly, the SearchOhio feature, where materials can be ordered from other libraries, is not yet ready for requests. The first priority is to get materials that have been sitting in warehouses since March shipped back to their owning libraries.
The library also announced they are not currently able to accept donated books, due to still being short-staffed and without the usual contingent of volunteers who prepare for the book sales.
The library understands many people have cleaned out their bookshelves and attics during the pandemic and desperately want to get them out of their house, but the library asks those individuals hold on to the books and contact the library after Aug. 1 to inquire about making donations.
The Massillon Public Library's Bookmobile will begin a summer schedule on July 7, also with new safety and social distancing measures in place. A canopy is being installed on the outside of the bus for visitors to wait for their turn to enter the vehicle.
Homebound Service will resume later this summer, followed by computer training and one-on-one technology assistance and the resumption of programming for all ages with safety in mind.
"We're excited about familiar and new faces returning to the library," library director Sherie Brown said. "The Massillon Public Library trustees and staff are dedicated to providing the safest and most satisfying experience to our community, whether patrons prefer an in-person visit, a curbside pickup or digital service. We have seen in recent months that technology provided a way that we can serve those not yet ready to go back to their former library habits, and we will continue to offer the increasingly popular online services while adding back that physical access that people miss."
Brown discussed the state of things while closed. "While we've been closed, almost 200 people signed up for library cards online, usage of the Ohio Digital Library's e-books and e-audiobooks was up 19% over the same months in 2019, and there was a 40% increase in the borrowing of movies and music through Hoopla. But that doesn't mean we aren't anxious to bring back more of the staff and to see our patrons in person. We know from comments, phone calls and notes that many of you have missed the library as well."
The library's summer hours of operation are as follows:
Main location: at-risk hour Monday through Saturday from 11 a.m. to noon and regular hours on Monday and Tuesday from 11 a.m. to 7 p.m., Wednesday/Thursday/Friday from 11 a.m. to 5 p.m., Saturday from 11 a.m. to 3 p.m., and closed Sunday. Call 330-832-9831.
Askren branch: at-risk hour Monday through Friday from 10-11 a.m. and regular hours Monday/Tuesday/Thursday/Friday from 10 a.m. to 4 p.m., Wednesday from 10 a.m. to 6 p.m., and closed Saturday and Sunday. Call 330-879-2113.
Belloni branch: at-risk hour Monday through Friday from 9-10 a.m. and regular hours Monday/Wednesday/Thursday/Friday from 9 a.m. to 3 p.m., Tuesday from 9 a.m. to 6 p.m., and closed Saturday and Sunday. Call 330-767-9939.