MassMu offers online beginner yoga sessions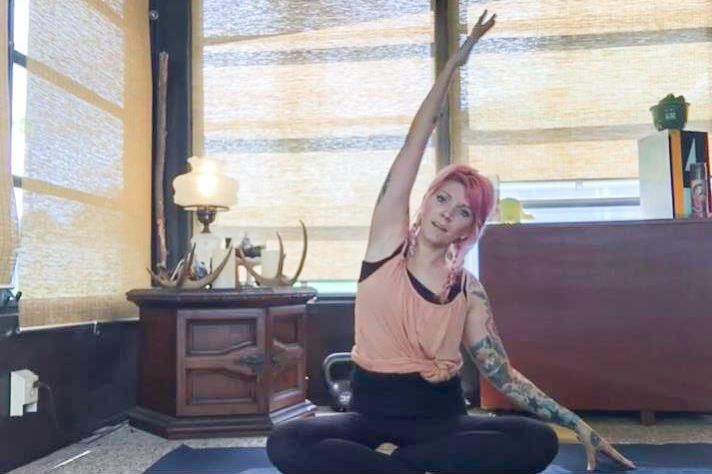 Massillon Museum is bringing exercise home during social distancing with a beginner-friendly online yoga class.
"We've been offering this in person for a couple of years," said Stephanie Toole, the museum's education and outreach manager. "It was a good program in person, and now you can do it at home or even outdoors."
To be held at 8 a.m. every Saturday in June, the classes can be found on the museum's Facebook page at www.facebook.com/MassillonMuseum and on its YouTube page at www.youtube.com/user/MassillonMuseum/videos.
"We upload them at 8 a.m. Saturday," Toole said, but people don't have to do the class then. The previous yoga session videos can be accessed anytime on the YouTube page, so yoga enthusiasts can fit yoga into their schedule as time permits.
"If you're not an early riser or Saturdays don't work for you with the kids, you can do it anytime," Toole said.
Because the videos will stay online, if viewers have a particular video they enjoy, they can watch it again and again.
This is an all-ages class and is intended for all levels. Each yoga class will include restorative poses, which are held longer than usual yoga and can allow muscles to relax; vinyasa, which is a smooth transition between poses and moving with the breath; and five-minute savasana, which is a gradual relaxation of the body, one part at a time, as a way to release stress.
The main teacher has been Kat Francis, a certified yoga instructor involved with the Artful Living and Learning program with the Stark Educational Service Center and has had help from Leslie Snider as a substitute as well.
Toole said classes in person have tended to be 45 minutes long, but the online classes have run between 30 minutes to an hour, depending on what Francis is focusing the class on. "Right now she's doing a series that will focus on the head down to the toes," Toole said.
The online yoga program will continue through summer with the hope to do both in-person and virtual classes when the museum is allowed to reopen.
"We have had a lot of wonderful engagement online," Toole said. "We've had a lot of views and want to keep that up."
The yoga program is not the only virtual program Massillon Museum has coming. On June 6 for Do the Mu, Francis will do a special paper-doll art activity online. Those interested can pick up the materials curbside from the museum by calling Toole at 330-833-4061 ext. 104 to arrange a pickup time or can use materials they have at home.
Toole said the museum is planning classes, workshops and virtual artist talks all through summer. The museum hopes programming can continue in person soon.
The Massillon Museum receives operating support from the Ohio Arts Council and ArtsinStark.
For more information on the museum or its programs, visit www.massillonmuseum.org.