MassMu to debut its new Tiny Library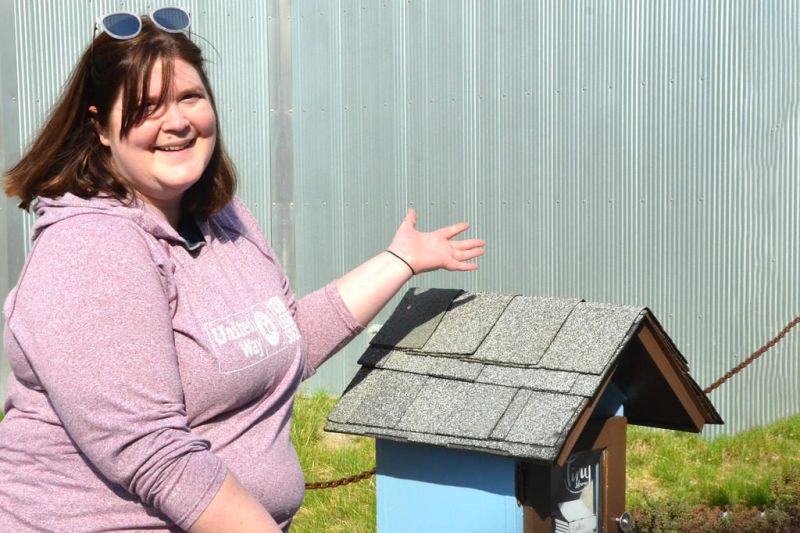 The Massillon Museum has installed a Tiny Library in its garden area on City Hall Street. In cooperation with the Young Leaders Society of United Way of Greater Stark County and the Massillon Public Library, books will be available to the public at all times. The Tiny Library makes its debut during the NEA Big Read, which will continue through May 2.
"Young Leaders Society is excited to partner with both the Massillon Museum and Massillon Public Library. Our goal is to support our community through education initiatives, and we hope this Tiny Library can help add a little fun to reading while making it even more accessible to all," said Laura Prengaman, assistant director, campaign, for United Way of Greater Stark County.
During the NEA Big Read, the Tiny Library will be filled with copies of this year's book selection, "Circe" by Madeline Miller, as long as the supply lasts.A number-one New York Times best-seller, the mythological tale is a reimagining of "The Odyssey's" infamous goddess as a hero. It is recommended for high school students and adults.
After the Big Read, the Massillon Public Library's outreach department will provide a supply of books to be borrowed and returned on the honor system. The library offers its own Little Free Library — a similar opportunity — in its Camille Leslie Memorial Reading Garden on Lincoln Way.
MassMu's NEA Big Read 2021 includes 40 corresponding events and the distribution of 1,400 free copies of "Circe." Among the events are book discussions, film screenings, art classes, astronomy talks, original one-act plays and the keynote by author Madeline Miller. Most events are virtual and free. A bookmark listing dates and details is included in each copy of the book. Additional information can be found at www.massillonmuseum.org/bigread.
United Way Young Leaders Society is a group of young professionals who come together to educate, engage, and inspire individuals across Greater Stark County. They harness their time and talents through mentorship, fundraising and volunteerism to activate education initiatives and build a better community.
The Massillon Public Library is MassMu's key community partner for each year's Big Read. In addition to the NEA grant, funding is provided by Massillon/North Canton Elks #2029, One Tiger and Rotary Club of Massillon. The Massillon Museum receives operating support from the Ohio Arts Council and ArtsinStark to augment its primary local funding.
A visit is always free. MassMu is located at 121 Lincoln Way E. in downtown Massillon. For more information call 330-833-4061 or visit www.massillonmuseum.org.