Mitten Tree warms students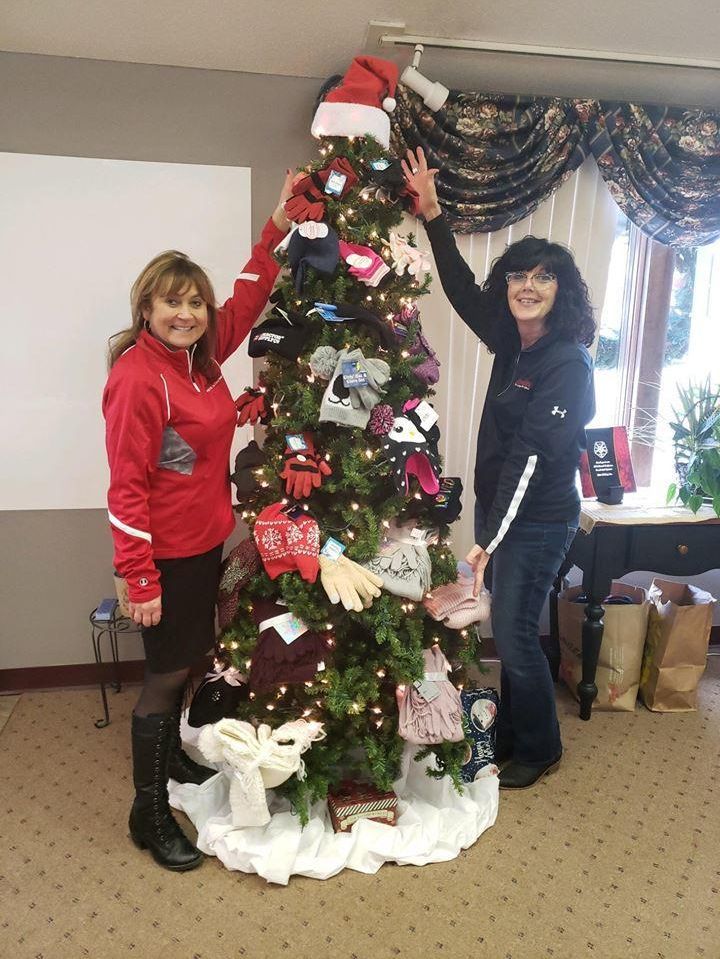 Ohio Billing Inc. of Bolivar participated in the Mitten Tree program, which is designed to help kids in need in the Tuscarawas Valley Local School district.
Each year throughout the month of December, Ohio Billing collects hats, mittens, scarves and gloves from staff and community members. The items decorated the Mitten Tree located in their main lobby.
CEO Terri Davis, director of business development Pam Sprowls and director of operations Gabriel Davis presented the items collected to Tusky Valley Superintendent Mark Murphy and school nurse Debbi Crank on Tuesday, Dec. 18.
"Ohio Billing always nails this," Murphy said. "We will put these items to great use for kids in our district that may need some assistance. And sometimes things like this just get lost. So when someone comes to school and we recognize the need, we can say, 'Here you go.'"
"This program is truly rewarding, and it's a great privilege to give back to the communities we serve," Terri Davis said.
More than 50 items were donated, thanks to the support of Ohio Billing staff and community members who stopped by to give. Many items were distributed to students in need before they left for Christmas break.