Library welcomes mushroom expert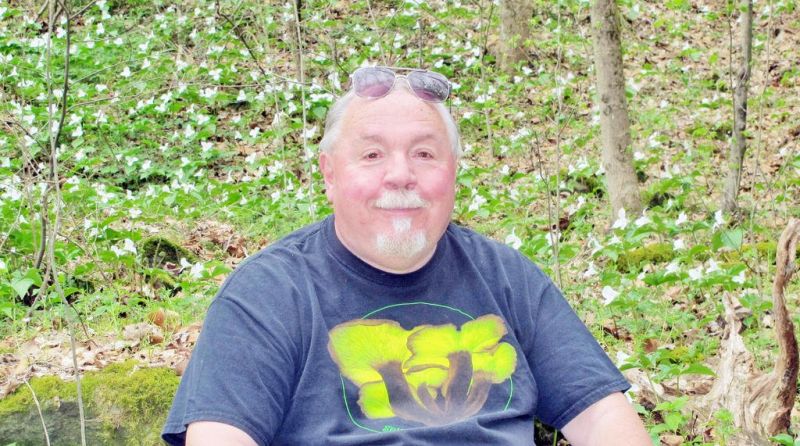 The Dover Public Library will host a program on mushrooms and mushroom hunting on Saturday, March 30 at 10 a.m.
Walt Sturgeon, a field mycologist with over 40 years of experience studying and identifying mushrooms, will discuss his latest book, "Appalachian Mushrooms: A Field Guide."
Sturgeon's photos of mushroom and fungi, some award-winning, can be seen in numerous mushroom field guide publications, three of which he co-authored: "Waxcap Mushrooms of Eastern North America," "Mushrooms and Macrofungi of Ohio and the Midwestern States," and "Mushrooms of the Northeast." He also was a contributing author to the Encyclopedia of Appalachia.
Sturgeon's latest book, "Appalachian Mushrooms,"is a long-overdue field guide to finding and identifying the mushrooms and fleshy fungi found in the Appalachian mountains from Canada to Georgia. Edibility and toxicity, habitat, ecology, and detailed diagnostic features of the disparate forms they take throughout their life cycles are all included, enabling the reader to identify species without the use of a microscope or chemicals.
"Appalachian Mushrooms" is unparalleled in its accuracy and currency, from its detailed photographs to descriptions based on the most advanced classification information available including recent DNA studies that have upended some mushrooms' previously accepted taxonomies.
Sturgeon celebrates more than 400 species in all their diversity, beauty and scientific interest, going beyond the expected specimens to include uncommon ones and those that are indigenous to the Appalachian region. This guide will be a helpful authority on the subject for everyone from beginning hobbyists to trained experts throughout Appalachia and beyond.
Sturgeon has received the North American Mycological Association Award for Contributions to Amateur Mycology and the Northeast (North America) Mycological Federation Eximia Award, both for contributions to the advancement of amateur mycology. He is the past president of the Ohio Mushroom Society and has associations with many other mycological organizations.
Sturgeon is married to Trish, and he has two children and two grandchildren. He lives in East Palestine, Ohio and is a retired social worker.
For more information or to register, call the Dover Public Library at 330-343-6123. A book-signing will follow the free program.