NAMI holiday craft benefit next week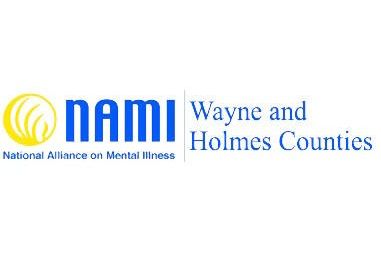 A holiday craft benefit featuring seasonal items and photography will be held Saturday, Nov. 2 from 10 a.m. to 4 p.m. at the NAMI Wayne and Holmes County building, 2525 Back Orrville Road, Wooster. A portion of the proceeds will be donated to the NAMI organization and its MOCA House mental-health recovery endeavors.
Wooster resident/crafter Tom Rife, one of the drivers of the MOCA House's transportation van, will offer items such as lighted canvas artworks that hang on decorative posts. There also will be garlands adorned with hand-made German bell ornaments. Individual German bell ornaments also will be available for purchase off the display's U-PICK Christmas tree.
Other items will include lighted "canning jar critters" and framed, matted color photographs of seasonal scenes from throughout Wayne County. Rife's photography has been shown at previous NAMI art exhibitions.
Free treats and cold cider will be available.
NAMI Wayne and Holmes Counties is the local affiliate of the National Alliance on Mental Illness. NAMI is the nation's largest grassroots mental-health organization dedicated to building better lives for the millions of Americans affected by mental illness.
The local organization's mission is to provide a place of safety where all persons affected by a mental-health concern feel accepted and can build hope through peer-based programming and to deliver education, suicide prevention, and support to family members and the community.