NEW roundtable talks budgeting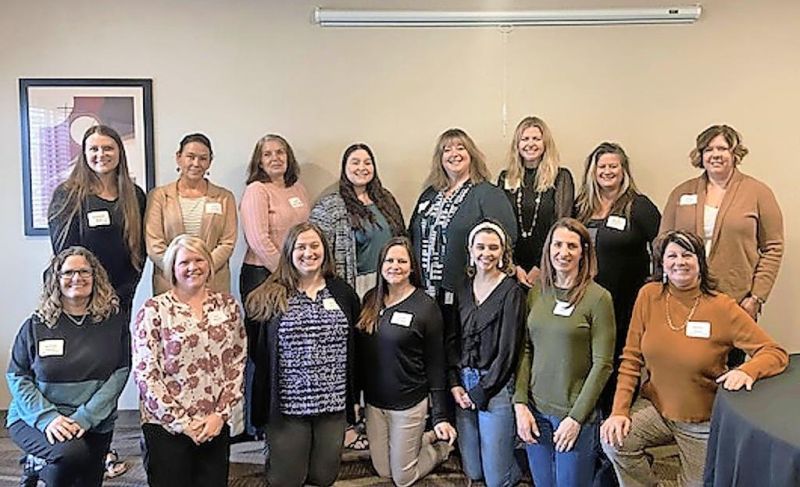 The Orrville Area Chamber of Commerce's Networking Empowers Women hosted a roundtable on Nov. 9 at Cobblestone Hotel & Suites in Orrville. Loni Weaver of Edward Jones presented on the Power of Budgeting.
The workshop explored the importance of creating and maintaining a budget, examined the differences between needs and wants, and explained how to set goals for spending, savings and debt repayment.
"Only 20% of people say they have had financial education," Weaver said. "Knowledge leads to confidence, and confidence creates resilience."
Weaver said there are two debt-management strategies she recommends: avalanche and snowball methods.
"Avalanche method has you pay off your highest interest rate first," Weaver said, "while the snowball method has you pay off the smallest balance first while paying the minimum payment on other debts. For these methods to work, you must commit to them."
Weaver encouraged attendees to set financial goals, whether they are short-term (a few months to a year), medium-term (two to five years) or long-term (more than five years).
"Financial goals are personal goals you set for yourself about how you will save and spend money," Weaver said.
Weaver shared strategies for saving such as making a habit to save, using automatic savings and limit spending.
Key takeaways were to use a budgeting strategy to manage your spending, saving and debt repayment. Weaver suggests speaking to someone you can trust like family, a friend or a financial adviser for support and to always keep learning by reviewing financial education.