Next Civil War Roundtable Oct. 19 at Wooster library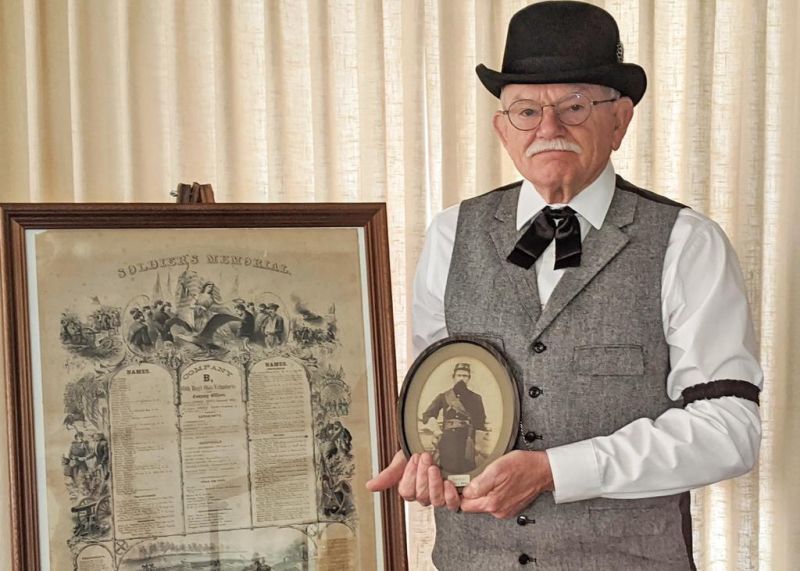 The Wayne County Civil War Roundtable's next program, free and open to the public in the Wooster branch of the Wayne County Public Library, will be held Oct. 19 at 6:30 p.m.
The program will feature Charles Lepold's presentation, "Wayne County at the Battle of Spotsylvania Court House as told in the year 1900 by Captain Robert E. Eddy, Company B, 60th Ohio Volunteer Infantry."
Lepold currently chairs the military section of the Wayne County Historical Society in Wooster, which is responsible for the preservation of the roles Wayne Countians have played while they served in the U.S. Armed Forces. Exhibits have included "Wayne County in World War I," "Wayne County at Gettysburg," "Wayne County at Spotsylvania," "The 150th Anniversary of the Civil War," "President Lincoln's 200th Birthday in 2009," and next year's exhibit, "Victory in World War II, the 76th Anniversary."
Lepold is an active member of the 555th Honors Detachment of Wayne County, an organization that renders final military honors at the funerals of local veterans. He also is a member of the Wayne County Civil War Roundtable, serving on its board and is treasurer.
He graduated from St. Mary's University of San Antonio, Texas in 1972 with a Bachelor of Arts in History and a commission in the Army of the United States. He served four years in the Texas National Guard, four years on active duty and 13 years in the U.S. Army Reserve. He served in both the officer and enlisted ranks and retired from the Army in 1997 as a first lieutenant.
Due to COVID-19 restrictions, there is a capacity of 50 people allowed at the event, with registration and face masks required. Seating will be spaced accordingly. To register, call the library reference department at 330-804-4666 or email ref-staff@wcpl.info.
Thanks goes to CWRT members, the Wayne County Libraries, R.W. Gasbarre & Assoc. Surveyors, Ed and Penny Gasbarre, and John Spaziani for being sponsors.