Nonprofit working to transform culture of conflict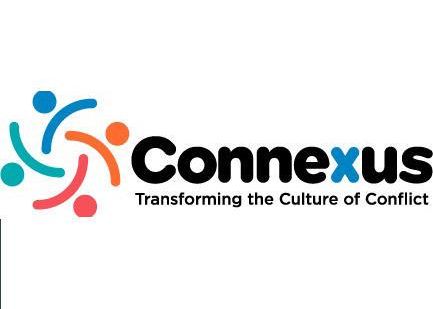 When it comes to conflict, the default human reaction is often a form of violence — whether it's physical, emotional or verbal.
The nonprofit organization Connexus is working to transform the culture of conflict in Wayne and Holmes counties.
"We're trying to raise awareness that there are other options for dealing with conflict that allow for healthier, better outcomes," director Craig Mast said.
Mast said in example, when a neighbor gets angry with another, they might decide they're going to sue.
"There's often another avenue the parties can take," Mast said.
Mast said his organization isn't looking to supplant the courts or police, just to show sometimes there might be other options to address conflicts.
"Some legal remedies might be cost-prohibitive or lead to very extreme and permanent outcomes, whereas conflict resolution might provide an alternative way of dealing with contentious situations," Mast said.
Connexus' current efforts are three-fold, according to Mast. "First, we are just trying to raise awareness about the alternatives we can offer," he said. "Second, we are seeking to train people locally to be educators and facilitators in the process. Finally, once people are educated, we will be available for a wide variety of community projects that are appropriate for mediation."
Mast said back in the early 2000s there was a program called VORP, victim offender reconciliation program, which allowed for conflict resolution to help people work together to avoid potentially serious, long-term results.
Mast gives the scenario where a minor breaks into a house and steals a stereo.
"Even for a first-time offender, there can be very significant criminal and civil consequences that will haunt that offender for life," Mast said.
Mast said a mediation session would allow the victim to express to the offender how they've been hurt, in this case having their sense of security violated.
"Then the offender can talk about what they can do to make it right," Mast said. "The process can be a very healthy one all around, meeting the needs of both the aggrieved party and serving society's interests in rehabilitating the youth."
Mast said Connexus is in the process of educating congregations, businesses, civic groups and others in what the organization might be able to do to help them.
Working with the Cleveland Mediation Center, Connexus was able to conduct a training session in the fall where participants were trained in the fundamentals of mediation.
The participants represented a diverse group of people who want to help make a difference in their community, Mast said. "We have a retired pastor, a retired counselor, two active EMTs and a social worker, just to begin with," he said. "We want to show people yelling and shouting aren't the solutions."
Mediation might introduce concepts as basic as using "I" statements, Mast said.
Mast said an example of where mediation would be helpful in business might be one where a customer believes they are being overcharged by a contractor.
"We can hear both sides out, and they can decide what might be a mutually beneficial solution to the problem," he said. "Sometimes that's all people need — to be heard."
Mediation can be forward-looking too.
"For example, a family business saw a transition coming where the business was going to change hands between generations, and they addressed it proactively with mediation instead of tearing the fabric of the family apart," he said.
Mast said Connexus doesn't charge for its services but gladly accepts donations to help the nonprofit defray expenses. Otherwise, the organization also relies on grants.
"People sometimes think our approach is a utopian one, but we just want to work to help people get along," Mast said. "Conflict is an inevitable part of the human experience, but we can all learn how to operate for positive outcomes."
For more information on Connexus' services in Wayne and Holmes counties, visit the organization's website at www.ourconnexus.com. Registration is now being taken for training sessions this winter and spring for those interested in providing conflict-resolution services.