NP School reopening plan should include mandatory masks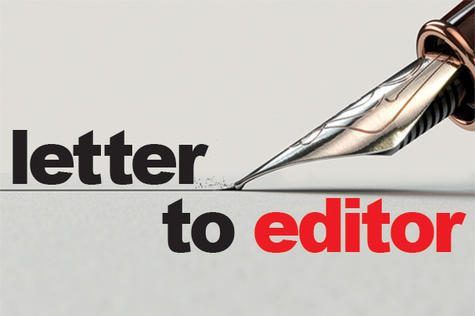 Letter to the Editor:
I am one of those people who listens to the science, and I believe one of the only ways we can slow the spread of COVID-19 and mitigate the illness and deaths that are sure to occur this fall as schools reopen is to wear masks.
Yes, the messaging was confusing from the start, largely due to worries that health-care professionals wouldn't have enough masks if the public sought the N-95 masks on the free market, but we now know, unequivocally, that wearing masks helps prevent the spread.
Wearing a mask shows concern for others in our spaces. It shows we do not know if we are asymptomatic or early carriers of COVID-19 and that we wish to protect others. It shows humility. It is, in short, one of the only truly consistent ways we can show our teachers and staff that we care about their health.
I do want to stress I understand there were no good or perfect decisions here. I believe the New Philadelphia City School District has worked in good faith, and they have done research, met for many hours (via remote means), and followed local and state guidelines for best practices.
I know no decision or plan made would serve everyone. I also understand there is a percentage of readers who will say I should not complain — I have the choice to send my kids to 100% virtual schooling.
Therefore, the reasoning goes, this should have nothing to do with me. I disagree.
The school district has been put in an absolutely untenable position. Starting with a botched federal government response and falling backward to a state response in which our governor walked back his mask mandate until finally initiating that mandate July 23, after the school plan was unveiled, we have not had clear guidance on safety precautions during this pandemic. Ohioans are among the least likely in our country to feel wearing a mask is essential to stop the spread of COVID-19.
I understand there are parents in our school district who believe mask-wearing is an attack on their liberty. Our school district, I assume, sees the science behind masks but has few pillars of higher level government agencies to lean upon.
I work for Kent State University at Tuscarawas, where the university system has been hard at work since the shutdown in March to figure out the best way to keep everyone safe while still continuing our mission.
In addition to the fact that professors can (largely) opt to teach remotely, thus keeping themselves and students safe, in the cases where students, faculty and staff will be on campus, all will be required to wear masks.
It has become part of our code of conduct for all. People not wearing masks will be asked to leave class and campus. People who cannot wear masks have remote options. Despite the initial lack of state and federal leadership on this issue, Kent State University has found a way to set the stage for safety.
Our school district can and should add mandatory masks to its reopening plan. The district requires, for instance, that girls especially do not wear certain types of clothing. It requires students to maintain various levels of decorum and respect. It requires all students (except for a small minority who opt out for a set of predetermined reasons and who follow through on the documentation for that) have a full slate of vaccinations. If these can be required, so can masks.
Instead, the school district is doing the same thing we have done federally and state-wide, asking each individual teacher/classroom to try to maintain a respectful culture of mask-wearing when there are not larger rules and penalties in place. Our state-mandated mask rule will not protect elementary school teachers and staff (not to mention children) due to the exemption on children 10 and under; it will fail to protect all teachers, staff and children if it goes away.
Certainly, many teachers will want their students to wear masks. They will ask. They will cajole. They may put students without masks to the back of the room (I don't blame them, but is this the dichotomy we wish to set up?), but they will not ultimately have much support in this endeavor if the school district does not make it a part of their independent mandate.
Our teachers are at risk. How many will fall ill? How many will die? These are not hypotheticals.
As of 1:58 p.m. on July 28, our country has lost 148,450 people to COVID, according to the New York Times at www.nytimes.com/interactive/2020/us/coronavirus-us-cases.html. Ohio has lost 3,344 while Tuscarawas County has lost 12.
As a nation we are hitting records every day, and locally, our cases are going up. This is before our district sends more than 3,000 students back to school (minus those who go virtually) and approximately 174 teachers, plus staff and administrators.
We are fooling ourselves if we believe those students will stay apart in the hallways, that there will be no congregating before and after school, that there is room enough in typical classrooms for students to be distanced.
I know the plan says 3 feet, 6 feet if possible. For reference, an auditorium at Kent that typically holds more than 275 people is only approved for 42 students based on the 6-feet rule. How many are we willing to lose?
Yes, I have the option to send my own children to school virtually. We all do. I will not use this forum to discuss in detail the very real concerns I have for the social/emotional/mental health of my children if they see almost all of their friends go back to school without them.
I will not discuss at length the very real concerns I have for the social/emotional/mental health of all students when they lose a teacher or classmate to COVID. Further, I very much understand there is a sizable percentage of children in our school district for whom school is their safest place. I'm very much aligned with people who feel reopening schools safely is a good idea. But that's where I can't stay on board with our plan, the word "safely."
Sending all of our children back to school without masks isn't safe. Admittedly, it is not fully safe even with masks. I know. I know kids will fidget, they will pull their masks down, they will sweat and the masks will get wet. But it is the best and cheapest defense we have.
And here's the real crux of the matter. While parents may have choices for their children, what about teachers and staff? I would 100% support teachers if they decide to strike over the lack of a mask mandate in our school's policy.
Finally, I recognize I may be attacked for this letter because I am not spreading "positivity." Those who know me understand I am a strong advocate for our schools. I do my best to support my children's teachers.
As a former high school teacher and current professor, I understand more than most the variety of pressures and unfunded mandates put on our teachers. I support our school district by writing letters to the editor for levy passage and letters of support for grants schools have sought. I have written a monthly newsletter for a PTO. I have sent in supplies. I have volunteered in classrooms. I even have a long-term service-learning partnership with West Elementary in which my students help some of our district's most at-risk children. I try to be a positive force in our community.
However, the recent complaints I've seen about negative people seem to attack those (like me) who post concerns about COVID or factual articles about the need for community action in the wake of a global pandemic. Toxic positivity — others' refusal to see reality or deny real hurt — is not a defensible position.
Please join me in seeking this one change in an otherwise solid plan to get our community's children back to school, safely. At the very least, ask your children to wear a mask and help support your children's teachers who are pushing for this basic human decency.
In hope and in solidarity with teachers,
Nicole Willey, PhD
Parent of one rising tenth-grader and one rising seventh-grader