OAUW to celebrate volunteers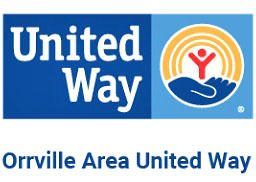 Like many other events impacted by the pandemic this year, the Orrville Area United Way annual awards dinner looks quite different.
In fact, it's not a dinner at all. Instead, the OAUW has found a unique way to recognize all of its volunteers.
"We missed this event last year and knew that we could not possibly go another year without celebrating our dedicated volunteers," said Dawn Cazzolli, executive director of Orrville Area United Way.
On April 23, the OAUW will hold its first Thank-A-Thon, a phone-based event that focuses on thanking volunteers.
OAUW board members, committee members and staff will meet at Schmid Hall, cell phones and chargers in hand, and call all of their volunteers to thank them. Also during the event, there will be a Facebook Live program that introduces and honors OAUW award volunteers and highlights a special guest or two.
Orrville Area United Way engages the power of the community to create a thriving society, and its volunteers are an essential part of creating positive change and impact, focusing on four areas: nurturing children and youth, developing family and individual life skills, helping in hard times, and promoting good health. To learn more, visit www.orrvilleareaunitedway.org or look for it on Facebook at www.facebook.com/pages/Orrville-Area-United-Way/354978061397.
And the OAUW is always in need of more people to help in these efforts, seeking volunteers to participate in board membership, campaign cabinet activities and committee work. Email Cazzolli at DCazzolli@OAUW.org for more information.