OPL book sale is Sept. 21-23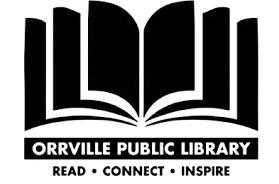 Cooler weather is just around the corner and it's time to stock up on books for cozy reading. Orrville Public Library's Friends Used Book Sale will be held Thursday, Sept. 21; Friday, Sept. 22; and Saturday, Sept. 23. Added to the selection this time are jigsaw puzzles.
The Book Sale will open at 10 a.m. each day and will close at 7 p.m. on Thursday, 5 p.m. on Friday, and 2 p.m. on Saturday. The event will be held in the library's downstairs Community Room.
For additional information, contact the library at 330-683-1065.
Plant Exchange
Fall is the perfect time for thinning out your flower beds and possibly planting something new. Orrville Public Library will offer a free Plant Exchange on Saturday, Sept. 23 from 10:30 a.m.-noon. You're invited to bring a plant and take a plant …or many. Any healthy, portable plants, bulbs, tubers, or shrubs are welcome. Master Gardener Ann McPeek will also be on hand to answer plant-related questions.
Basic guidelines for the plant swap:
—Label the containers as to type of plant, color, and sun specifications.
—If you bring a plant that is a rapid spreader, warn the recipients so they are able to plant it with caution.
—Please do not bring plants that have disease or insect problems.
For more information, contact the library at 330-683-1065.