Orrville Area United Way begins latest campaign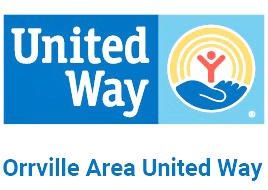 Over and over this year, the phrases "unprecedented," "new normal" and "social distancing" have been heard.
The feelings of uncertainty and disconnection that these phrases evoke is what inspired this year's United Way campaign theme — "Now More Than Ever."
Together, the Orrville Area United Way, its partner agencies and community members have made progress in reducing unemployment rates, addressing food insecurity, decreasing poverty rates, educating people about the risks associated with drugs and alcohol, and increasing access to mental-health services.
This pandemic has created a gap that is desperately needed to be bridged so strides toward a healthy community for everyone can continue to be made. Individuals and families have been hit hard by this year's circumstances, and now more than ever, United Way's partner agencies need community support.
Everyone has a chance to make a difference in the lives of people in the Orrville area. By investing in the United Way, your support and generosity create positive change in the lives of friends, family members and more.
Visit the website at www.orrvilleareaunitedway.org to donate and watch the 2021 campaign video.