PAWS Crawl coming June 24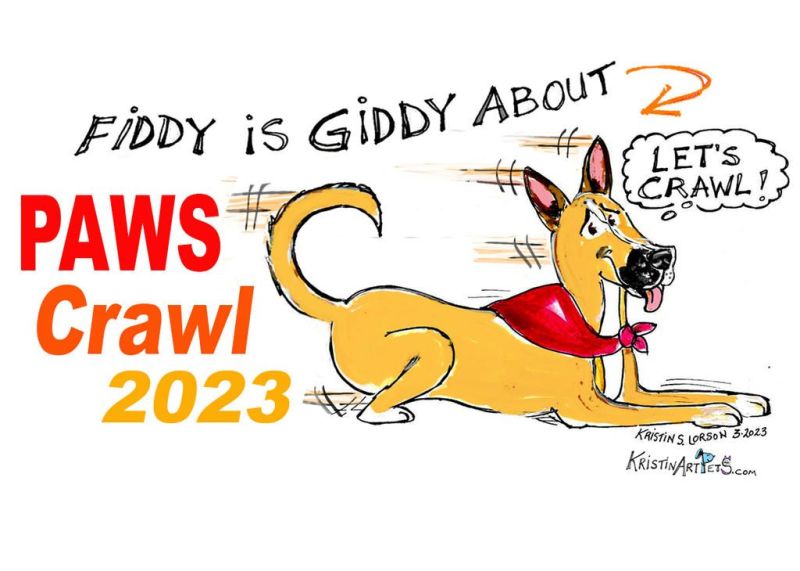 PAWS for WCDS will host its third annual PAWS Crawl to benefit the Wayne County Dog Shelter & Adoption Center. This outdoor summer event will take place in downtown Wooster on Saturday, June 24 from 3-8 p.m.
This year there will be eight locations to visit while strolling around DORA-friendly downtown Wooster and spending time with one's four-legged companion. This year's participants include The Jaol, The Leaf, Salsaroja, Spoon Market & Deli, Meatheads, Grigio Wine & Cocktail Bar, Beef O' Bradys and JAFB. This is a dog-friendly event; however, keep in mind dogs are not permitted inside restaurants. It will be up to each individual location as to where the dogs are allowed.
All proceeds from this event will go directly toward PAWS' current projects including a climate-controlled mobile adoption trailer, creating a sustainable spay/neuter program, increased vaccines and a training/enrichment program.
Passports, which include six tickets, for the event will go on sale May 1. For more information or to purchase a passport, visit www.pawsforwcds.org/events.