Portrayal of Stephen Foster at Dover Public Library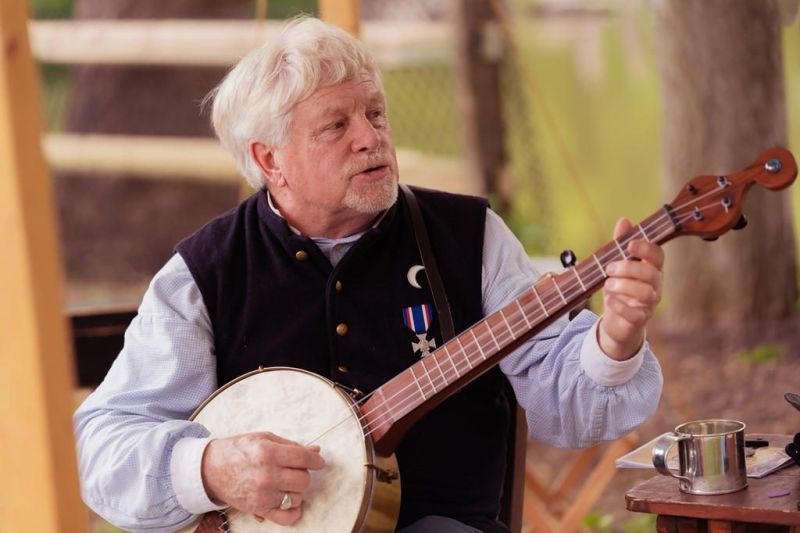 The College Club of Tuscarawas County and the Dover Public Library will welcome Steve Ball as he talks about Stephen Foster's life.
Ball will perform some of the best known music Foster wrote along his musical journey during the middle of the 19th century. The program will be held Thursday, Oct. 21 at 6:30 p.m. in the community room at the library.
Stephen Collins Foster, 1826-64, was an American songwriter who is known as "the father of American music." His parlor and minstrel music are well-known, not only in the United States, but also in countries around the world. Of the more than 200 songs he wrote, the most recognizable ones include "Oh! Susanna," "Camptown Races," "Jeanie with the Light Brown Hair" and "Beautiful Dreamer."
Ball, a musician from Columbus, specializes in the music of the American Civil War. He has devoted 20 years to studying the music of this era in American history. He has done programs for the Ohio Statehouse, the National Civil War Museum, the American Civil War Museum of Ohio, and countless historical societies, genealogical societies, libraries, museums, Civil War Roundtables and other historical venues such as re-enactments or living history programs.
Ball has been an instructor for Life Long Learning through Central Ohio Technical College. He also provides the music for the annual Springfield Ohio Civil War Symposium and is the narrator for the 73rd Ohio Volunteer Infantry Civil War Brass Band. He has participated in the annual Windham New York Civil War Music Gathering and the Gettysburg Music Muster at the Gettysburg Military Park visitor center. He is a collector of vintage instruments, mainly guitars.
This program is a collaborative effort between the Dover Public Library and the College Club of Tuscarawas County. The purpose of the club, according to Suzanne Warner, the current president, is to enrich the interests of college-educated women and to enable deserving students to continue their college education through scholarships.
The club meets September through May with meetings that consist of educational, entertainment and community-outreach programs. During the year 2020-21, the group awarded four $1,500 scholarships.
The library is located at 525 N. Walnut St. in Dover. Register online at www.doverlibrary.org or call the library at 330-343-6123.