Red Kettle Campaign to get underway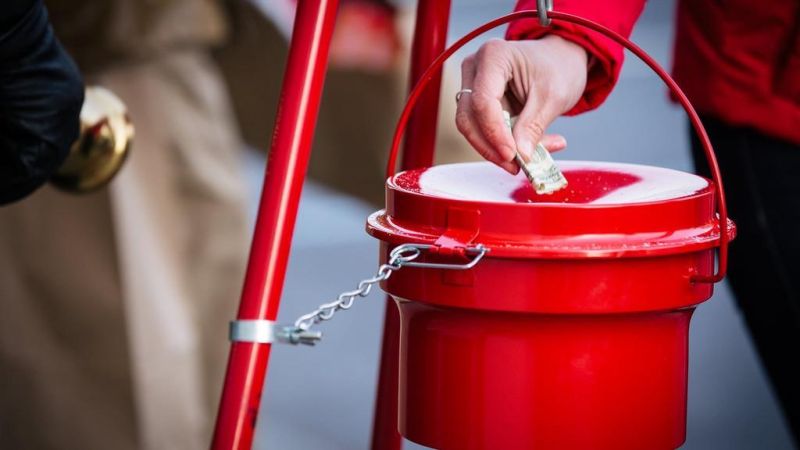 The Fairless Unit of the Salvation Army is gearing up to begin its annual Christmas Red Kettle Campaign with a goal of raising $17,000 in 2021.
A manned kettle is at Belloni Foods in Brewster. If interested in ringing for the Salvation Army, email salvationarmynavarre@gmail.com with name, phone number and availability, and someone will contact you to get you scheduled.
Mail-in donations are more important than ever. Checks can be made out to Salvation Army Fairless and mailed to Salvation Army, c/o St. Paul UCC, 21 Wooster St. NW, Navarre, OH 44662.
People also can donate through any church in the Fairless District, and they will forward the donation to the Salvation Army.
Counter kettles are located at The Amish Door in Wilmot, McB's Café, The Station restaurant, Subway, Bell Store in Brewster, Navarre Animal Clinic, Anderson's, Billy Jacobs Gallery, Kraus' Pizza, Marathon Bell Store, Hair Emporium and the drive-thru in Navarre. There also is a year-round kettle at Scriptshop Pharmacy. People can place checks and cash in the locked kettles.
Another donation option is text to donate. Text PROVIDEHELP to 41444 and follow the instructions. Your Fairless ZIP Code on your bill will funnel the money.
All donations received through local kettles stay in the Fairless District. Donations made through mail in appeals, unless sent directly by the Fairless Unit, do not. In 2020 almost $10,000 in food vouchers and $1,200 in Christmas assistance, clothing assistance, back-to-school supplies and more have been donated.