Ricklic retires from career center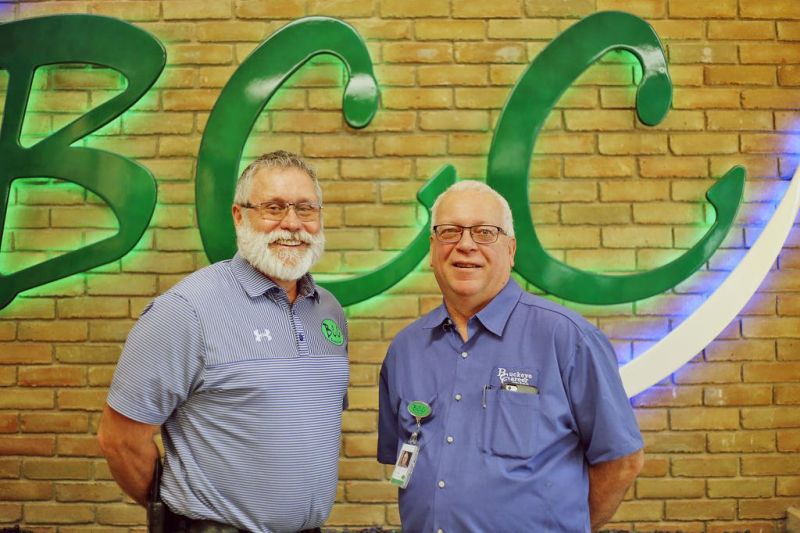 Kelly Ricklic of New Philadelphia retired Nov. 30 after five years of service to Buckeye Career Center as maintenance supervisor. He previously worked in the same capacity at New Philadelphia City Schools for 3.5 years and as the water department supervisor for the City of New Philadelphia for 12 years prior to that.
Ricklic said he will miss being around students the most as he enters retirement. "I loved helping students achieve their goals and see them enter worthwhile careers," he said.
When asked what he plans to do during retirement, Ricklic said, "Take each day one day at a time."
Ricklic currently serves as a councilman for the City of New Philadelphia. He and his wife, Sharon, have three adult children and seven grandchildren.
Filling Ricklic's vacancy is Dan Bailey, who was recently hired by the board of education and started at Buckeye Career Center on Nov. 18.
Bailey comes to Buckeye with 24 years of experience as the superintendent of operations at Canton City Schools. In that capacity Bailey managed maintenance, custodial operations and staff members and oversaw 35 buildings.
Bailey is excited about the culture at Buckeye Career Center and the success Buckeye students are experiencing. "I'm already seeing people excel in my short time here. Skilled trades are in need, and I think Buckeye is just going to continue to grow," he said.
At Buckeye Career Center, Bailey will manage three shifts of maintenance employees, oversee the current building and grounds, and work with contractors to finish the current energy operations building project that is expected to be completed in March.
Bailey resides in New Philadelphia with his wife, Faith. They have three adult children and four grandchildren.