Smithville alumnus to perform in Orrville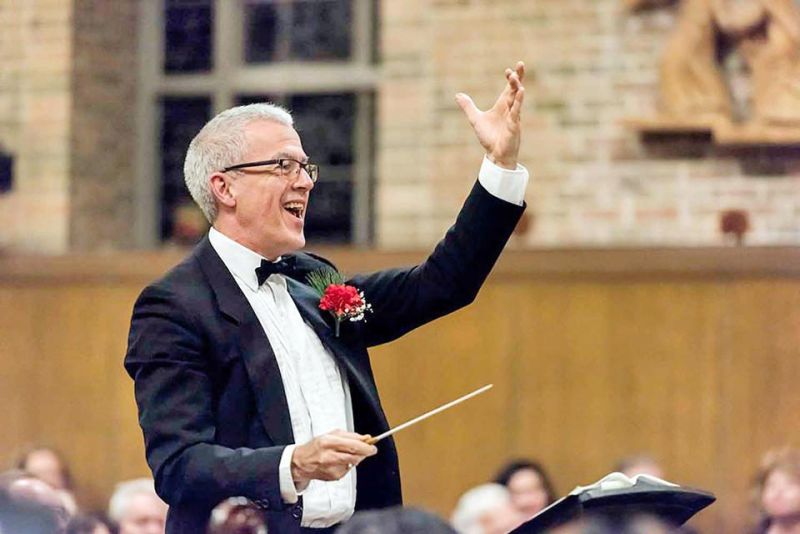 Organist John Finney, distinguished artist in residence at Boston College, will perform at a benefit concert for LifeCare Hospice on Tuesday, Aug. 13 at 7 p.m. at Christ United Church of Christ, 301 N. Main St., Orrville.
Finney, an alumnus of Smithville High School and Oberlin College Conservatory of Music, also is the director of the 150-voice University Chorale and the Boston College Symphony Orchestra.
Joining him will be Annie Gerig, also an SHS alumna, on English horn (tenor oboe). Finney and Gerig are not only classmates who performed in band and ensembles in school, but also longtime friends. This is their second appearance together.
The hour-long concert format alternates organ solos with organ and English horn duets. Featured compositions — by Bach, Loeillet, Handel, Massenet, Ravel, Langlais, Saint-Saens, Sullivan, Newman and others — are among the performers' favorites. Many of the English horn pieces were chosen not only for their beauty, but also for their familiarity. They are "classical pops" as many have been incorporated into movies and television.
"They're melodies that you might not know the title or composer of but that you've heard before, probably many times," Gerig said.
Finney will both open and close the program with "Toccate" by Bach and Widor and has included his favorite melodic numbers in between.