Smoking cessation program Sept. 7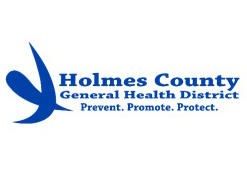 The Holmes County General Health District will host a presentation on Tips To Quit Smoking and Tobacco in the meeting room at the Holmes County District Library, 3102 Glen Drive, Millersburg, on Sept. 7 at 6 p.m. This free presentation is open to all adults and appropriate for any type of tobacco use.
Topics will include the health risks of using tobacco, secondhand smoke exposure, the potential advantages of quitting, and tips and resources to help with quitting. After the presentation, direct referrals to the Ohio Tobacco Quitline can be made for those ready to quit.
For questions contact Kelly Dremann at the Holmes County General Health District.