St. John's show beckons to Christmas crafters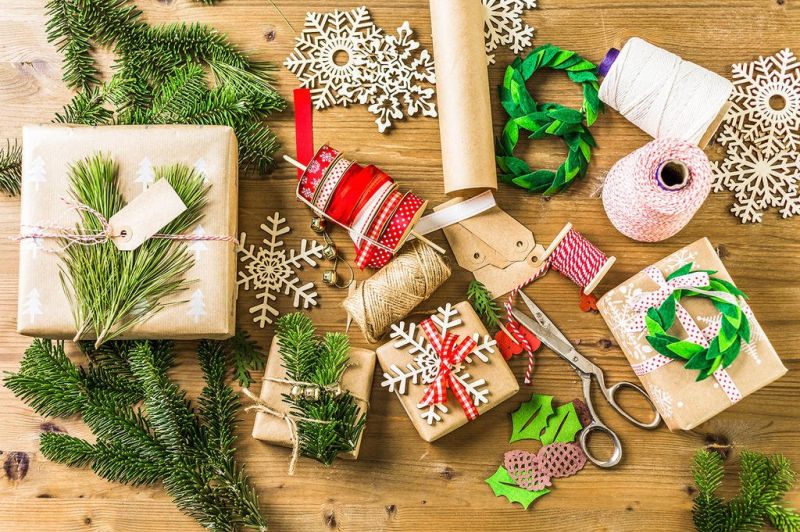 If someone is looking for Christmas decorations to brighten the home or office this holiday season or is searching for a gift for a special someone, their time is coming, and there should be plenty to capture their fancy.
The annual St. John's Christmas Arts & Crafts Show will roll into Millersburg on Saturday, Dec. 11 from 9 a.m. to 2 p.m., and one step through the door will open a Christmas wonderland of arts, crafts, cookies and more.
The event came about almost a decade ago when the former West Holmes High School Christmas Arts & Crafts Show came to an end.
"We loved that show so much, and we used to go out to that all the time, and when they stopped having it, we were disappointed," said Sue Dye, who helps chair the event. "Someone asked me, 'What do we do for our craft show now?' I talked to our church leaders and asked them about having a craft show at church and use the funds we raise for different projects in the church."
The church leaders loved the idea, and Dye said the show has been a big hit ever since.
The show will feature all styles and types of Christmas decorations including wreaths, wall hangings, cookies, candles, ornaments, wooden items, lap throws, knit hats and gloves, and candies, all of which are homemade. Dye said shoppers never know what kinds of arts and crafts might show up, but they are sure to put the "ho-ho-ho" in the holidays.
Not only is the quality great, but also the quantity is there. Dye said each year she has a waiting list of vendors who would love to peddle their wares, and this year is no different. Because the show was canceled last year due to COVID-19, Dye said people are more eager than ever to return to their craft-shopping ways.
"People will be able to Christmas shop to their hearts' content," Dye said. "What makes it neat is that it's different from year to year."
Dye said the event makes for a wonderful experience for those last-minute shoppers who procrastinate and are looking for something unique to give as a gift.
"It's a great place to find gifts for mom, grandma, your wife and anyone who enjoys getting into the Christmas spirit," Dye said.
The show will take place at St. John's Evangelical Covenant Church, 8670 state Route 39, next to Alexander Funeral Homes, just west of Millersburg. Admission is free, and there will be a lunch stand available by the St. John's Church women's ministries group with sandwiches, drinks, chips and other goodies that will allow shoppers to peruse everything available throughout the afternoon without missing a beat. In addition, there will be door prizes given away throughout the event.