St. John's United Church of Christ invites all to cruise-in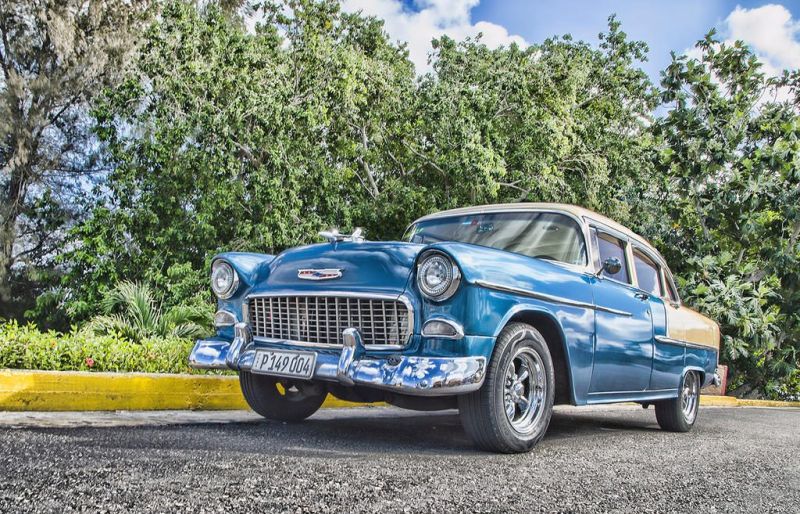 St. John's United Church of Christ in Dover has never shied from inviting the community to its historic church on Wooster Avenue. Opening the doors to organizations from Scouting troops to the Tuscarawas County Barbershop Chorus, the facility has always been a hub of activity.
St. John's will open its parking lot for a cruise-in on Aug. 12 from 5-8 p.m. with food, music, activities and plenty of cars. The cruise-in is a fundraiser for the church's Christian Cancer Care Bags for area cancer patients. The bags, assembled and distributed free by St. John's congregation, have proven to be helpful for area patients receiving cancer treatments.
The cruise-in is open to anyone who has a car they would like to show off, said Beverly Smith of St. John's, an organizer of the event. "Last year we had close to 80 cars attend, and it was a lot of fun."
No admission charge is taken for the show, and there is no fee to participate. Smith said there are no classes or prizes.
"We just invite people to cruise on in to our parking lot and see all the cars and enjoy the day," Smith said.
The cruise-in has been traditionally well attended.
The cruise-in and the Christian Cancer Care Bags project are both in their fifth year, with the former partially funding the latter. "We also have a card party the second Wednesday of each month, and that helps fund the bags also," Smith said.
The Christian Cancer Care Bags are a project of St. John's congregation. "They are for anyone in the community, no matter what age, who are undergoing cancer treatments," Smith said. "The bags help as a little care package to take along with them. People tend to get cold, so there are little blankets and a hat. There are books of puzzles to do, snacks, paper, tissues, ginger ale, crackers and mints, a toothbrush and toothpaste, along with a few other things. They're things they might need, and they also help keep them occupied during the process of receiving treatment."
Smith said the bags can help with anyone receiving treatments like chemotherapy or radiation, which can be time-consuming processes.
"The treatments can be a long process and difficult for patients," Smith said. "We offer the bags to help them get through that a little easier."
The bags are assembled by congregation members and distributed in the community.
The fundraiser cruise-in will have plenty of food on hand for purchase including pork and sauerkraut, bratwurst, mashed potatoes and more. There also will be a 50/50 drawing and door prizes available. DJ Spike Man will provide music for the cruise-in.
St. John's United Church of Christ is at 409 N. Wooster Ave., Dover. For more information about the cruise-in or Christian Cancer Care Bags, call the church at 330-364-4458. Learn more at www.doverstjohns.org.