Stanic gives insight into county's investments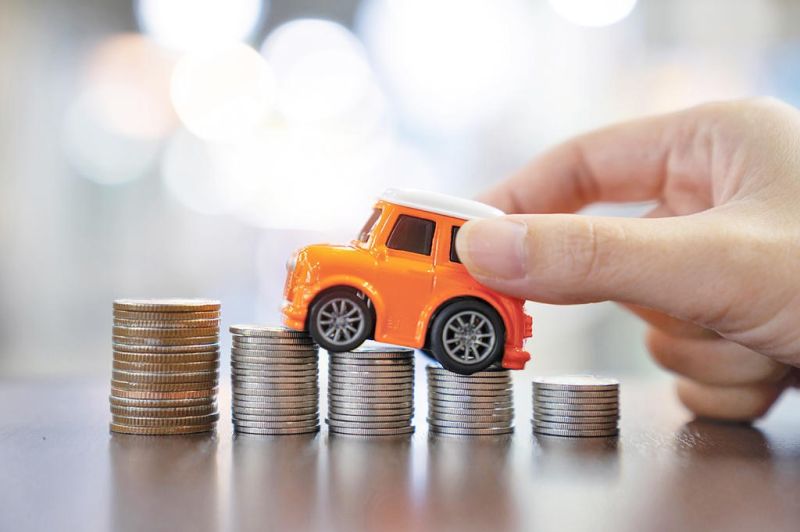 The Holmes County commissioners recently met via Zoom with Holmes County treasurer Leslee Mast and Eileen Stanic, service investment advisor to Holmes County with Meeder Investment Management, to discuss the state of the county's investment plan and where the county needs to focus on with its investment plan for the future.
Stanic said 2020 was a year for the ages for investments, in what was a largely challenging year for investors trying to deal with the pandemic fallout.
While the $2.2 trillion stimulus package provided by the government brought some gap relief funding that continued to encourage spending to a certain degree, unemployment hit record levels, and Stanic said that is a hole that will take the United States quite some time to recover from.
Stanic said inflation and unemployment continue to be at the heart of the investment world, noting while unemployment hit record highs and then seemed to turn a corner, it is now rising again.
At its highest, the unemployment rate for the nation stood at more than 14.7%. It now is at 6.7%, and Stanic said the fed would like to see that number dip to a more comfortable rate of 4.1% or lower.
Stanic said the goal is to create maximum employment, a case in which the government looks at not only the broad unemployment rate, but also the U.S. economy to create lower minority unemployment, find ways to create sustained wage gain and that there is a narrowing of the gap between the rich and poor.
Stanic said the fed will look to keep interest rates low in the short term; however, when it comes to long-range planning, "The fed is being very firm in their commitment to keeping rates where they are," Stanic said. "They have indicated that they will communicate well in advance at the point where they will start to consider changing that monetary policy stance. With that, we believe we will be in a state of low short-term interest rates for quite some time."
However, Stanic said interest rates on notes beyond two years will react to the outlook for inflation and economic growth, so that could change. She said the long-term interest rates arose in December in anticipation of the change of administration and the potential for some of the former platforms to be inflationary.
In addition to the proposed $1.9 trillion stimulus package to boost buying and inflation, President Joe Biden has been exploring increasing federal minimum wage to $15 per hour, which Stanic said could have some repercussions on the employment front.
"With higher minimum wage, that could price some businesses out of being able to stay in business, something that central budget office estimates could result in the loss of 1.5 million jobs," Stanic said. "Clearly, there is a lot of uncertainty here, but the market is forward-looking, so we have already seen some signs of interest rates moving up a bit in the long-term, but not to what they were previously."
Stanic said the nation's small-business outlook has seen the confidence level fall, based on concern about the potential economic policies coming out of the new administration and whether there will be renewed government-issues closures of businesses due to the pandemic.
Stanic said the hope of creating a herd immunity courtesy of the COVID-19 vaccine has driven some cautious optimism, with the hope of allowing small-business owners and consumers to regain some of the confidence they have lost in returning to a more normal type of economic activity. She added Holmes County can continue to create financial windfall opportunities despite the uncertain market.
"It's all going to take some time," Stanic said. "That said, there are still opportunities in the marketplace. It's just a matter of uncovering those opportunities and making sure we continue to keep the county's funds invested in safe investments and maximizing that return during this environment."
According to Mast, the county's total interest earned on investments for 2020 was $735,123.60, built on investments through CDs and investments through Meeder.
Those numbers agreed with what the county auditor's office had, and the commissioners approved those figures.