State Route 800 to close for 75 days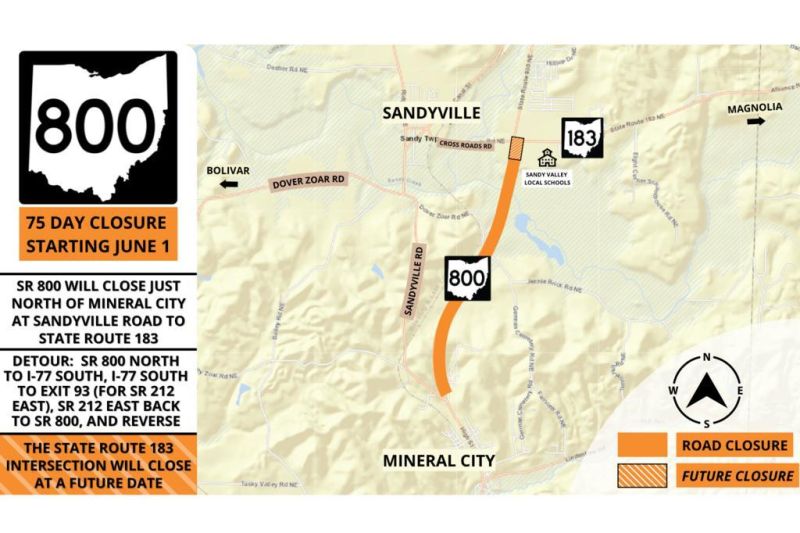 Work is underway on the state Route 800 major rehabilitation project that will resurface and replace portions of existing asphalt along state Route 800 from Dover to the Stark/Tuscarawas county line. Sections of state Route 800 will close to traffic this summer and will be done in phases. The completion date for this project is Oct. 31.
Starting June 1, state Route 800 will close for 75 days just north of Mineral City to just south of state Route 183. The intersection of state Route 800 and state Route 183 will have a future closure. That date is to be determined.