SWCD septic session Feb. 16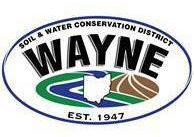 Experts from the Wayne County Health Department will present on how to keep your septic system functioning well on Thursday, Feb. 16.
This event, hosted by the Wayne Soil & Water Conservation District, provides the option of being in person at 6 p.m. at the County Administration Building or to log in virtually.
For more information visit www.wayneswcd.org or join Wayne SWCD on its Facebook page.