Timothy's Gift Hope Tour provides a glimpse into world of prison ministry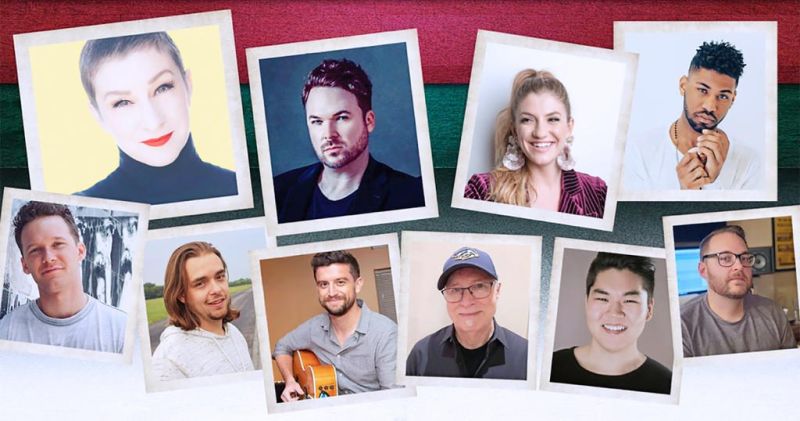 Timothy's Gift Hope Tour will perform at Martins Creek Mennonite Church, 6111 County Road 203, Millersburg, on Sunday, April 7 at 7 p.m.
The Timothy's Gift journey started when former Holmes Countian and now Nashville businessman Ron Miller watched a news report about a Florida boy who was charged with murder, tried as an adult and given two life sentences despite having never touched a single victim.
The story of Timothy Kane, who was incarcerated in 1992 at the age of 14 with an innocence that extends well beyond the circumstances surrounding his presence at a crime, could have been a horror story. Instead it turned into a story of love as Kane found faith in Jesus Christ, which turned his life around before connecting with Miller.
Together they came up with the prison ministry of Timothy's Gift, which has been touching the lives of prisoners around the United States.
Having served more than 20 years in prison, Kane's journey serves as the inspiration for the outreach ministry and the Hope Tour, which brings a combination of musicians, singers and volunteers who share a message that bridges all boundaries and focuses on the love of God.
"Timothy's Gift will be launching its spring Ohio tour at Martins Creek Mennonite Church," Miller said. "It's a fantastic team comprised of professional musicians from around the country including a Grammy-nominated, Dove Award-winning vocalist, and it will be an evening of inspiration and hope."
Singer, writer and pastor Melissa Greene, former member of the American Music Award-winning group Avalon, is the driving force of the Hope Tour. She orchestrates events that include a nearly two-hour concert of old classics, Motown hits, current radio smashes and performances of every style of music including soul, country, gospel and pop.
Greene and her team of musicians have shared the story of hope of self-worth many times.
"What they are doing is giving us an opportunity as supporters of their ministry to see what it is the ministry really does," said Jay Conn, pastor of Martins Creek Mennonite Church. "That evening they will walk us through a journey of their ministry of music. They have amazing performers, many of them professional musicians in Nashville, Tennessee."
Joining them for this kick-off performance will be guest performer Crystal Lewis, a multiple Dove Award-winning singer, songwriter and author.
Lewis is a three-time Grammy-nominated performer who has been in the national spotlight for more than three decades, having recorded more than 200 songs and released more than 20 albums. She has sang alongside contemporary Christian artists like Kirk Franklin and CeCe Winans as well as others like Bono and Mary K. Blige.
This is an evening of entertainment but also a time of learning about how Timothy's Gift is touching the lives of prisoners nationwide.
There is no admission charge for the concert, but there will be a freewill offering taken with proceeds going to advance the efforts of Timothy's Gift ministry.