Tips for older adults to help with safety in the bathroom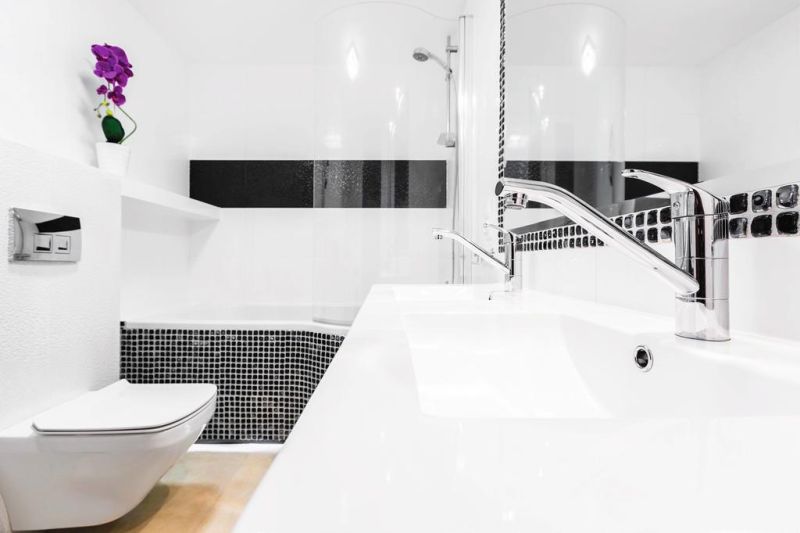 Beth Crone, RN, BSN and member of the Standing Against Falls Coalition of the Holmes County General Health District, offers some practical advice to help the 65-and-older population keep safe in the bathroom and prevent falls.
The National Institute on Aging reported one in every three adults 65 years and older suffers from a fall each year. Unfortunately around 80 percent of falls happen in the bathroom. As a result of the slippery surfaces, cluttered floors and an absence of support bars, bathrooms can be hazardous, particularly for persons suffering from reduced coordination and strength, as well as failing eyesight, which can often accompany aging.
Toilet-safety rails and elevated toilet seats
Toilet-safety rails are rails incorporated on or around a toilet to enhance support when one is using a toilet. Rails are some of the most important additions to bathroom remodeling for increased mobility. These come in a range of types and styles but can be classified into two main categories: those that can be attached to a toilet or those that are free-standing frames and positioned around the toilet. Also, raising the toilet seat elevates the height of the sitting surface and ensures the knees remain straight and stable, reducing the risk of falling.
Cut the clutter
Shower gels, lotions, drugs and toothpaste, the number of items utilized in a bathroom can sometimes get out of hand. If shelves and counters are always filled with these products, there's a high likelihood of knocking them to the floor at some point. When this happens, the older individual will have to bend over when reaching for the object, which is not always that easy. Older adults may grapple with stiffness and mobility loss, causing them to lose balance when reaching for fallen objects.
A quality shower bench
Having the capability to remain balanced as one showers is something many take for granted. As one ages, the ability to stay balanced often diminishes. Shower or transfer benches were invented for this reason. With a transfer bench, one can sit and rest comfortably and safely as one bathes. However, before investing in a transfer bench, there are a few aspects to keep in mind.
First, check the chair's weight capacity. Most shower benches can support up to 250 pounds. Also, examine the size of the shower bench: height, width and depth. These preparations ensure getting a seat that fits properly into the shower.
Store items within reach
When in the bathroom, older adults should be able to access all toiletry items with ease, meaning they should not have to stretch or bend to get a particular item. Installing a shower caddy is one way to ensure bathroom products are within arm's reach.
The best types are those that can be mounted on the wall because the suction-cup models tend to fall off the wall. Another idea is to incorporate a dispenser on the wall of the shower. This way there isn't a risk of shower-gel bottles or soap bars slipping during use.
Use nonslip mats
A majority of bathroom accidents occur as the older individual attempts to get in and out of a bathtub or shower. Bathroom floors, tubs and showers are often slippery and can cause falls. This is where nonslip mats come in to save the day. Nonslip mats ought to be placed at the entrance of bathrooms, in front of toilets and right next to showers and bathtubs.
Lighting
Many homeowners believe overhead lighting is the best illumination for a bathroom. The truth is overhead lighting is highly problematic for the elderly population. Overhead lighting casts shadows; hence it does not illuminate certain spaces. A better option is to add multiple lights so all areas of the bathroom receive uniform light.
Whether it's because of increased age or a particular ailment brought about by aging, navigating the bathroom can become difficult. Using the toilet, getting into a bathtub or shower, and brushing one's teeth are all activities that can become difficult for older adults. Thankfully with toilet rails, nonslip mats and shower benches, the bathroom can become a safe haven for the elderly. These accessories enable older adults to support themselves with ease while in the bathroom.
For questions on bath safety, falls or home-modification items, call Kerry MacQueen of the health district at 330-674-5035 ext. 251 for assistance.