Visitors from north felt welcomed here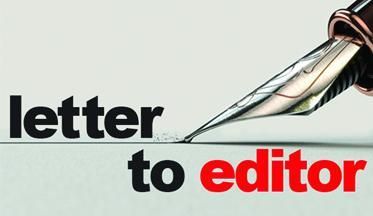 Letter to the Editor,
Gratitude and sincere appreciation are the underpinnings of this thank-you note. We are Canadian retirees who are vacationing for a few weeks at the beautiful Evergreen Park RV Resort in Mount Eaton because it was the closest campground to us already open for the season. What a pleasant surprise this area has been.
Having previously encountered many positive experiences while travelling in all of the various states and provinces, this vacation also has been pleasantly memorable. For example, The Salt Creek Cafe, Weaver's Hardware and Simply Hand Made in Fredericksburg were so friendly that we returned the following week to attend the amazing Firefighters' Pancake Breakfast.
Similarly, lunch at the Winesburg General Store is the kind of authenticity one hopes will continue to exist and hopefully thrive. Likewise, The Thrift Store in Wilmot is so much more; it's where suggestions of places to eat were voluntarily jotted down for us. And, of course, when one of our bicycles blew over and was damaged, Ivan at Alpine Valley Bike Shop had everything needed and patiently shared with us answers to our various questions about bicycles and other things.
The Red Tomato made grocery shopping more than handy and pleasurable and also is a place to get a great lunch. At East Main in Baltic and the Baltic Coffee Co., we met people from Pittsburgh who go there about once a week to eat and get coffee beans.
But picking up the newspapers each week (Bargain Hunter, Budget) was the key to our most memorable experiences. An ad for a Haystack Benefit Supper & Auction for the Kidron Fire Department caught our attention because we had never heard of a haystack meal, which turned out to be a wonderful experience for us. What a clever name for yummy food heaped on a plate. That idea is definitely going back to Minden, Canada. The homemade ice cream was a real bonus.
The most memorable aspect is the welcoming way we were treated by the folks there. "Come from away" is what Newfoundlanders call nonlocals, and that is exactly what we were with our big truck — not horse and buggy nor e-scooter like most Haystack attendees. Interestingly, many there had travelled to other parts of the USA, Ontario or other parts of Canada. This is not typical of our usual experiences in the USA, where many have not travelled much beyond their own state.
Then to our amazement came the unexpected of our being invited to an Amish church service and lunch, as well as Sunday supper at a member's home, the kind of cherished experience we had not anticipated. What a wonderful, enlightening day.
We suspect those reading this will know of other local people or places who also are welcoming. Hugs to y'all. Y'all is not a Canadian expression but a useful one we learned from locals of Alabama, eh? ("eh?" — now that's Canadian, eh?)
Respectfully,
Bernie and Jim Davis,
Minden, ON, Canada