West Holmes' Couch places fifth at girls regionals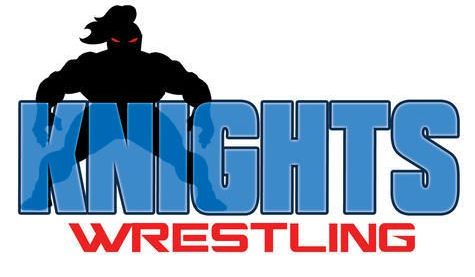 West Holmes senior 105-pounder Cylie Couch just missed a qualifying berth for this weekend's girls state tournament after finishing fifth at the Olentangy Orange Regional on Sunday, March 5 at Olentangy Orange High School.
Couch will be a state alternate for the tournament.
After a first-round bye, Couch pinned Adri Metzler of Olentangy Orange at 1:24 to advance to the championship semifinals, where Couch and Cecelia Reitter of Columbus Academy hooked up in a donnybrook. Reitter led 4-1 at the end of the first period, but Couch fought back in the second stanza, scoring seven points to retake the lead 7-4 entering the final period.
Reitter scored a takedown, followed by a Couch escape, pushing the score to 8-6 in Couch's favor. Reitter came back with another takedown and let Couch escape, giving Couch a 9-8 lead with less than a minute to go. But it wasn't to be for Couch as Reitter scored the winning takedown with less than 20 seconds remaining in the match to win 10-9.
Needing a victory in her next match to qualify for the state tournament, Couch fought as hard as she could in the consolation semifinals but came up short, dropping a 13-7 decision to Ava Miller of Tri-Valley. Couch came back with a pin over Metzler (2:09) in the fifth-place match to earn a state alternate slot.
Couch wrapped up her high school wrestling career with a 52-57 overall record with 35 pins. As a junior Couch earned All-Ohio status by placing sixth at 105 at the girls state tournament. She also competed at the girls state tournament as a sophomore.
Patterson earns OAC state alternate spot
Holmes Area Wrestling Club Elementary Attack Team wrestler Briggs Patterson scored a fifth-place finish and a state alternate slot at the Ohio Athletic Committee Grade School State Championships district qualifier tournament on Sunday, March 5 at Berea-Midpark High School.
Patterson (fourth grade), wrestling at 95 pounds in Div. III, dropped his opening-round match but came back with two fall wins to reach the consolation semifinals, where a win would mean a trip to state. Patterson (3-2, three falls) faced Highland's Jonah Rohm, who had knocked Patterson into the consolation round. Patterson gave it his all but dropped the match 3-0.
Patterson rebounded in the fifth-place match with a fall win over Nikko Zollars of Massillon Perry at the 2:23 mark.
Finn McClintock (sixth, Div. IV, 140) finished 1-2 on the day while Colton Garver (sixth, IV, 80) and Weston Rogers (fifth, III, 80) both were 0-2.
Patterson, McClintock and Dawson Miller (third) secured state alternate status at earlier district qualifiers.
Attack Team state qualifiers include brothers Rowand Mathie (fifth) and Graham Mathie (first) and brothers Jackson Vaughn (fourth) and Jordan Vaughn (first).
The OAC Grade School State Championships will take place March 25-26 at the Covelli Centre in Youngstown.