Williams, Indorf, Knetzer collect WCAL grid honors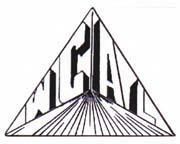 Hillsdale's all-purpose standout Ty Williams was named the Wayne County Athletic League Player of the Year when the league announced its All-WCAL football teams.
Coach of the Year was Norwayne's Adam Indorf of the league champions and the lone local team remaining in the playoffs while Dalton's Adam Knetzer was named Special Teams Player of the Year.
Williams, a senior linebacker, tight end and running back, made 117 tackles this season for the Falcons, ending his high school career as the school's all-time top tackler. On offense he ran for 481 yards and seven touchdowns and caught 49 passes for six more scores.
Indorf's team, which was unbeaten heading into a Div. VI regional final, had six first-team selections: Ameer Cunningham, Kaden Kidd, Noah Saal, Nate Bitskay, Gage Hamilton and Hayden Tanner.
Also earning first-team honors were Hal Huber, Weston Arthur, Ethan Siders and Noah Hartsel of Northwestern; Knetzer, Tate Geiser, Jaiden Malone and Adam Jarrett of Dalton; Evan Jones, Caden Mutchler and Justin Zeigler of Hillsdale; Chandler Keener and Caleb Keib of Smithville; Peyton Lemon and Storm Stanley of Waynedale; Sevi Garza of Rittman; and Christian Moyer of Chippewa.
Second-team honorees were the Norwayne quartet of Colby Morlock, J.J. McCune, Blake Dichler and Nick Erhard; the Northwestern quartet of Ethan Schwartz, Craig Reed, Hunter Amlotte and Isaac Ott; Jaden Schlabach, Dillon Horst and Austin Ryder of Dalton; Brandon Reardon, Lyle Carnegie and Garret Wickham of Hillsdale; Jonah Workman and Luke Raines of Smithville; Josiah Raber and Justin Hershberger of Waynedale; Aidan Hanna and Rylee Ferguson of Chippewa; and Cade Wilson and Tyler Thompson of Rittman.
The teams were selected via voting from the league's coaches.