Youth camp helps with grief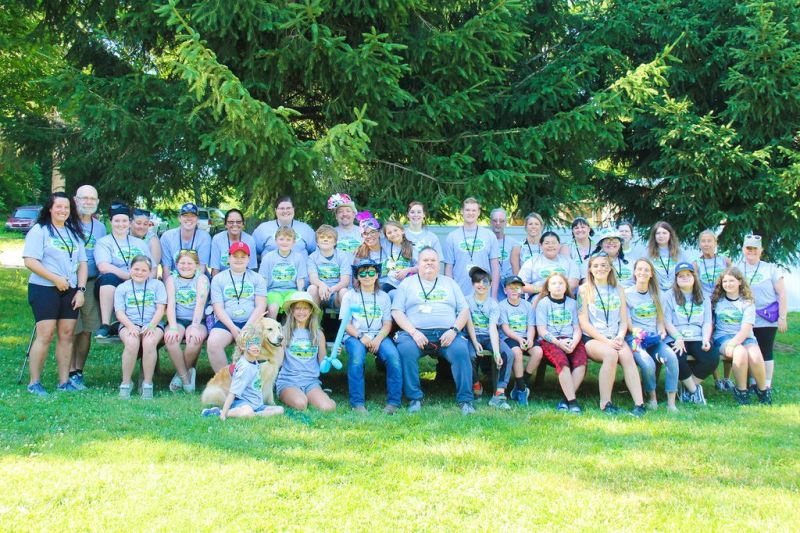 Community Hospice services benefit patients' families and those in the community including children.
The "You're Not Alone" Youth Camp took place Monday, June 27 through Thursday, June 30. This year's camp theme was "Trekking Our Way Through Grief." The camp returned to Camp Wanake in Beach City, which has a long history of providing community and camp experiences for youth, adults and families.
The death of a loved one is often one of the most challenging experiences for a person. This experience can be even more devastating for youth. Often, there are not many opportunities for youth to share their feelings with others about their grieving experience.
The 12th annual "You're Not Alone" Youth Camp focused on providing a safe, welcoming time for youth age 7-17. Campers gained confidence, built social skills and expressed themselves. They also made a few new friends along the way.
A bereavement care staff member assessed all youth who wanted to participate in camp. This allowed the counselors to help build a rapport, gain an understanding of the youth's needs and provide the best possible support plan for a positive camp experience.
This camp site allowed for team-building activities, swimming, canoeing, rock climbing, hiking, water games, arts/crafts, music and large group games.
There was a family evening on Thursday, June 30. Activities included a meal, wagon ride, face painting, photo booth, art displays, music, and a memorial celebration and memorial keepsake.
The camp was under the direction of Emily Duggan, LISW-S, director of counseling services, who was assisted by many Community Hospice staff and volunteers.
Because of support of Community Hospice from donors and sponsors, the "You're Not Alone" Youth Camp was offered free to campers.
For more information about bereavement offerings, call Kelsie Gunnoe, counseling services administrative coordinator, at 800-947-7284 or email bereavement@myhospice.org.