111th Holmesville School Reunion could be a final gathering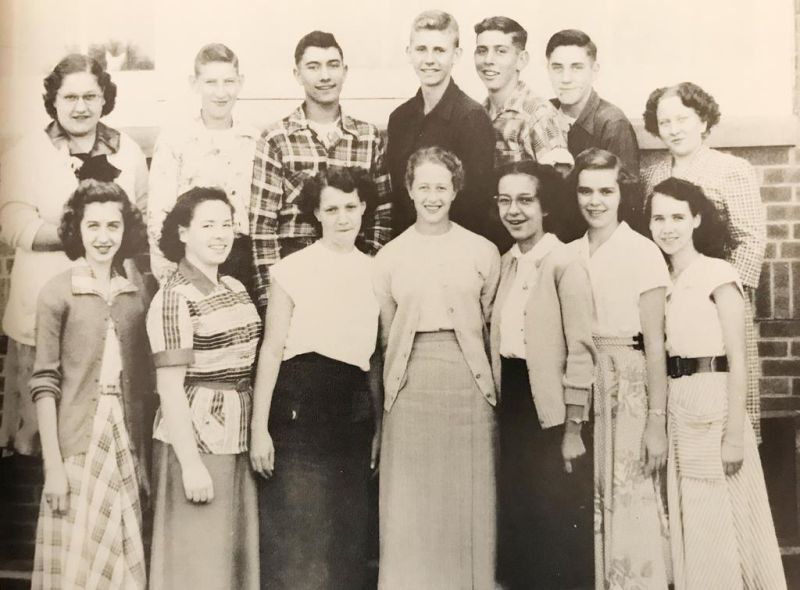 Very seldom does a celebration of something take place for more than a century, but for the Holmes School Reunion that will take place June 8 at Holmesville Elementary, it will be the 111th year of celebrating the school's past.
Unfortunately it may well be the last time the celebration takes place, at least annually.
Because of declining interest and attendance, this could be the final year for the reunion of a high school that began in 1908. While the last graduating class in the high school was in 1951, the school has continued on as an elementary school as part of Waynedale High School since.
For those who have enjoyed the reunion, the thought of seeing it go to the wayside is discouraging.
"It just seems like the younger folks aren't as interested in coming to the reunion as they used to be," long-time committee member Guy Stallman said. "It has also been difficult to get anyone to take over as new committee members. We have basically had the same three to five people in charge of this event for a long time, and we would love to have some new blood and some new ideas, but nobody seems to want to take on that challenge."
Stallman said several years ago they went so far as to provide a questionnaire to reunion members. The questionnaire had all kinds of thoughts on how they could adjust, change or improve the reunion, but Stallman said people simply wanted to keep it the same.
Ten years ago the school celebrated its 100th anniversary with more than 250 people showing up for the centennial celebration.
"That was exceptional and exciting to be a part of," Stallman said. "Then for years after, attendance was in the 70s, and now it has dwindled to about 40 people, and that is hardly worth it. It simply isn't economical for the Holmesville Mother's Club to prepare the meal for that few people."
The Mother's Club puts together the meal for each reunion. There are always plenty of old photos, and the time to simply reconnect and reminisce is what makes the reunion joyful.
However, Stallman said several things have factored into the decline of the reunion in addition to the ebbing interest from former students. With the last graduating high school class being in 1951, most of those who actually graduated from the high school are well up into their 90s. The reunion was forced to change its format from a high school reunion to an all-school reunion, which helped attendance for a while. In addition the school would like them to move the date from summer into fall. Factor in that nobody seems to want to take the reins of the reunion, and it appears as through the end may be drawing near for one of the area's longest celebrations.
"It's too bad that something that has been around that long and has been enjoyed by so many over the decades is on the verge of leaving us," Stallman said. "We will have to wait and see what happens, but we talked last year about this happening if something didn't change. During that time the general feeling was that if no one wanted to step up and take charge and try to regenerate interest in some new ways to get more people to come for the reunion, then this might well be our last one."
This year's June 8 reunion will take place at Holmesville Elementary with patrons able to register beginning at 6 p.m., and the Holmesville Mother's Club dinner will take place at 6:30 p.m. Anyone wishing to make reservations for the event may do so by calling or texting Bethany Stallman at 330-466-8377 or via mail at 6950 Township Road 551, Holmesville, OH 44633.
Stallman is hoping those who do attend might come ready to talk about ways of getting involved and with some new ideas if they hope to save a tradition that has gone on for 11 decades.