2019 annual conference of the Ohio Bluebird Society set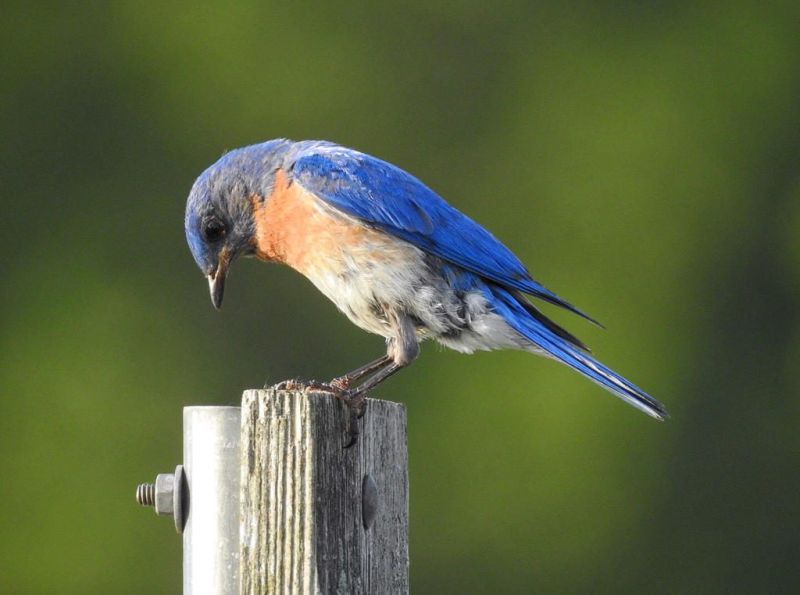 The Ohio Bluebird Society will host its 2019 conference and annual meeting on Saturday, March 9 at the John C. Meyers Convocation Center at Ashland University in Ashland. Check-in will begin at 8 a.m. with the OBS members' meeting taking place from 8:30-9 a.m. and the main conference to follow from 9 a.m. to 4:30 p.m.
Beginning birders and experienced hobbyists alike will appreciate informative and diverse sessions, ranging from bird identification and biology to detailed management guidance for the eastern bluebird and other native cavity nesting species.
Attendees will gain a detailed understanding of Ohio's native cavity nesters as well as specific best practices for successful conservation and protection. Nestwatch, box and trap assembly as well as other demonstrations and poster presentations will teach skills all hobbyists can use.
Keynote speaker will be naturalist, author and artist Julie Zickefoose. Other speakers will include Robin Bailey, project leader at Cornell Nestwatch; Douglas McClain, ODNR waterfowl biologist; Kris Davis, ecosystem manager at The Dawes Arboretum; Anna Rose and Katelyn Shelton, Ohio Young Birders Club; and Madeline Sudrick, sophomore at Ohio University.
Admission to the conference will be $25 for OBS members, $35 for nonmembers and $15 for students age 21 and below. The deadline to register is March 1.
To register online and for more information, visit the website at www.ohiobluebirdsociety.org/conference.