4-H program seeks support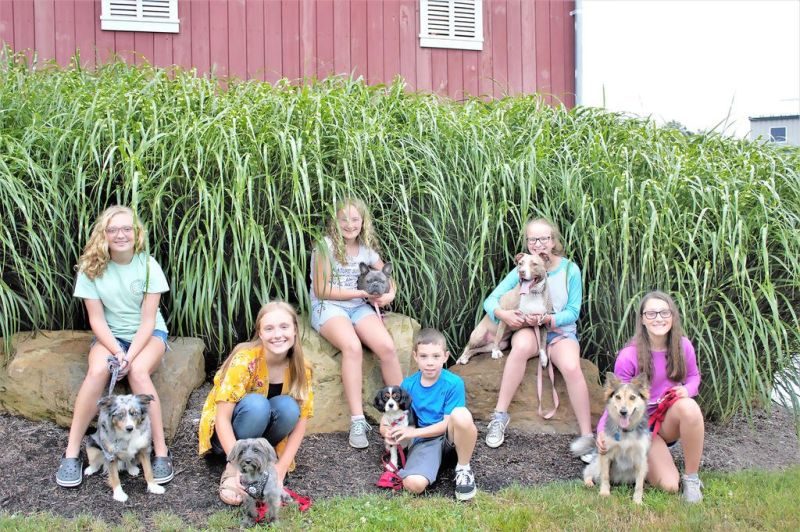 There is going to be a party in the park for pawed patrons at Bark on the Ridge on Sunday, Oct. 27. Area dog owners are invited to bring their pets and enjoy an afternoon of learning and fun in a Holmes County 4-H fundraiser at Harvest Ridge from 1-5 p.m.
"We are reaching out and promoting the Holmes County 4-H Dog Program," said Melissa Boughman, program director. "Many individuals did not realize that we have a Dog Program, so we are here to bring awareness to the projects in the program, plus raise funds to continue to grow the program for all to enjoy."
The event is seeking anyone or any business that would like to donate a basket of goods or an item for the silent auction. Bark on the Ridge also is seeking sponsors for the event. Gold, silver and bronze sponsorships are available at $500, $250 and $100, respectively.
Anyone with questions may email Boughman at 4pawsbotique@gmail.com.
Checks may be made out to Holmes County 4-H Dog Program with fundraiser in the memo and mailed to Melissa Boughman, 11888 state Route 39, Millersburg, OH 44654.
This event is for the entire family including dogs. Organizers ask that only friendly dogs attend, and no retractable leads will be permitted.
Harvest Ridge is located at 8880 OH-39 in Millersburg.