7th annual Sewing Fest set for Church of Cross UMC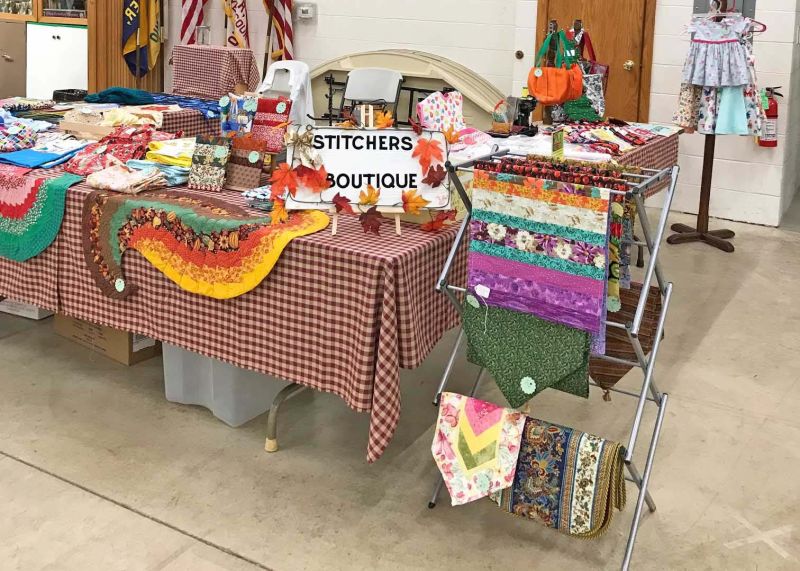 The seventh annual Sewing Fest, put on by the Wayne County Stitchers, will be held Saturday, Oct. 7 at the Church of the Cross United Methodist Church, 5100 Cleveland Road, just north of Wooster on state Route 3.
Registration will begin at 8:30 a.m. with classes being presented from 9 a.m. to 2 p.m. Door prizes and a raffle will follow at 3 p.m. The ladies at the church prepare food for lunch at a cost, or visitors can bring a sack lunch. Admission is $10.
The Wayne County Stitchers are a group of sewists who meet once a month to talk about sewing projects, plan events and community service projects, and further the art of sewing and needlework. Dues are $10 per year to help defray costs of community service projects and Sewing Fest expenses. Some meetings are planned as sew-ins, where members bring their sewing machines and work on their projects or a member will teach hands-on classes.
Meetings are held the second Tuesday of each month at 10 a.m. at the Parkview Christian Church, 1912 Burbank Road, Wooster. After the meeting/program, many members share lunch together at a local restaurant.
Seven years ago the group decided to sponsor an event for local people interested in sewing. Classes were presented on projects of all kinds, how-to classes, sewing machine maintenance and more.
Interest in the event has grown each year with attendees coming from the Columbus area and beyond.