AAUW/Kiwanis Book Sale reducing drop-off times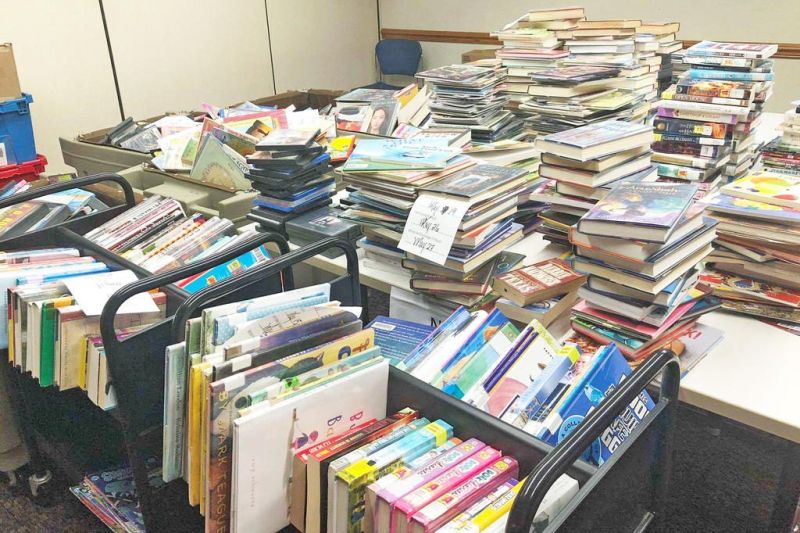 Saturday, Nov. 21 is the last regularly scheduled time for dropping off books for the annual AAUW/Kiwanis Book Sale, which will be open from 10 a.m. to noon on that day. After the 21st, large drop-offs such as moving or estate clearances can be made by appointment.
Proceeds from the annual sale are put toward scholarships, playground equipment and other activities relating to children and women in the local community.
"We regret having to shut down normal operations, but the safety of our volunteers, some of whom are in their 70s, is our paramount concern," said Walt Kearney, co-chair of the 2021 sale. "We deeply appreciate the continuous support of the community for our sale over the past 63 years. We hope to be back in full operation sometime in January, assuming spread of the virus is well under control."
Kearney went on to remind community residents that the books included in the 2020 sale, which had to be canceled due to COVID-19 concerns, are now available at the Goodwill store in Wooster.
The entrance to the drop-off center is located on the side alley on Thomen Court (behind 214 N. Bever St. in Wooster). Call 330-439-2093 to arrange a time to drop off large donations of books. Book donors are reminded to stay in their cars and allow volunteers to remove donations.