Ansley's Army ready to give the gift of life in her memory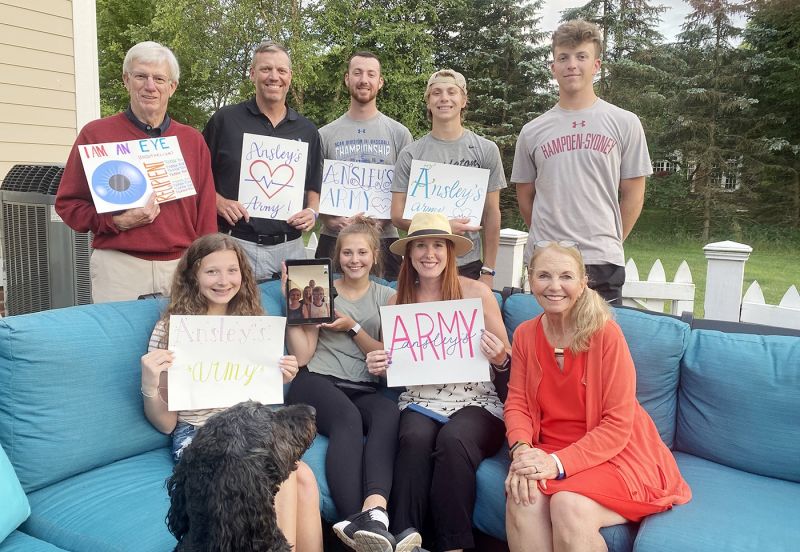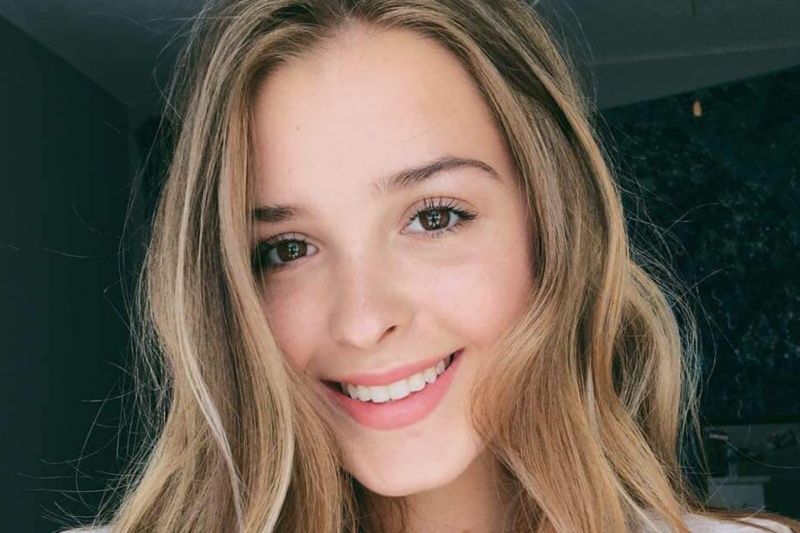 Somewhere in Indiana, a young toddler is cavorting with his brother, rolling tractors and trucks along the floor as they giggle together.
Meanwhile, a young man in his 20s in Ohio is enjoying spending time with his four dogs as he works outside, fishes and enjoys his family.
An Ohio woman in her 50s bikes and hikes and spends time with her cats while another woman in her 60s sits on the dock, reading to her two grandsons.
Then there is the teenage boy and another woman who are enjoying life to its fullest.
What these people have in common is that they are all able to enjoy life and the time they have to spend with friends and loved ones, but they also have another deep bond that has allowed them to thrive.
Each of these people were given a new lease on life as donor recipients who all received an organ after the passing of Ansley Jade Baker, a young Killbuck woman who had the foresight to volunteer as an organ donor.
When Ansley passed away suddenly at the age of 20 on May 29, 2019, she was a vibrant young woman with hopes and dreams. The illness which took her life moved quickly, but in her passing, she was able to help others live the life she had once hoped for.
The man in his 20s received a kidney. The woman in her 50s received a kidney. With the gift of her liver, Ansley saved the young toddler in Indiana and the woman in her 60s. Her heart went to a teenage boy, and her lungs saved the life of a woman.
These precious gifts of life will be Ansley's legacy forever, and those blessed by her donations will forever be in her gratitude. She is now a vital part of their lives as they continue to enjoy life.
To both honor Ansley and to raise funds and awareness for the life-giving act of being a donor, Ansley's family and friends are joining Lifeline of Ohio's Dash for Donation event. While it is normally a 5k event, because of the pandemic, this year's event will be a virtual event starting on Saturday, July 11 and will remain open for eight days to reflect the number of lives one organ donor can potentially save.
"It's seems so crazy that a 21-year-old can save the life of a 1-year-old," said Ansley's mother, Rebbie Hill. "It's so meaningful that a part of Ansley lives on in these donor recipients. We miss her every single day, but we are also so proud and thrilled that her act of becoming a donor has positively touched the lives of so many other families."
Anyone wishing to donate to Ansley's Army may do so by making a one-time donation to the cause, or they also can sign up to become a walker for the team for $8 and walk virtually with the rest of the team.
According to Hill, the funds raised from this project go to Lifeline of Ohio, which will in turn use them to pay for hospital bills of donors whose organs are used.
Ansley signed up to be a donor on her driver's license, and in one simple act that few even give much thought to when they do it, she became an Angel Hero.
In a donation recovery letter from Lifeline of Ohio, the letter writer expressed their gratitude by writing to Hill: "I am truly touched that while faced with the loss of your daughter, you honored her wishes to donate and help others in need. It is only through the generosity of heroes like Ansley that we can continue to help thousands of people awaiting transplantation."
Perhaps the letter written by the young toddler's mother might sum up exactly how important organ donors can be in a family's life.
Young infant Eli was diagnosed with alpha 1 antitrypsin deficiency at 4 months of age. Every day was a fight to survive, and at 10 months he was put on the transplant list for a liver that could save his life.
That day came on May 31 when Ansley's liver became his hope, his saving grace.
In the letter written in honor of Ansley and presented to Hill, the mother wrote, "We rushed to pack our bags, crying the whole time, crying for Eli, but also crying that our son was going to live because someone else's child did not. We cannot thank you enough for making the decision to turn your heartbreak into our miracle. We thank God every day for your decision to donate life. Every day we are grateful and celebrate the gift you have given us. We hope our letter brings you comfort. We felt like we were in the dark for a long time, and life is beginning to feel lighter. We hope this helps bring light to you as well."
Eli is thriving, gaining weight, playing, eating well, and with his new liver, he has a bright future, free from the grips of alpha 1 antitrypsin deficiency.
That is the life being a donor can bring with others like Eli for which Ansley's Army is making great strides in not only their fundraising efforts, but also in creating an awareness as to how an act of selfless kindness and love can bring a family from the darkest depths of despair into the bright light of a new life.
"You read things like that, and it makes your heart soar," Hill said. "To know that Ansley was able to give such an incredible gift to others is amazing. We want many other donor recipients to understand that as well, and we want everyone to realize how important it is to be an organ donor."
To sign up to donate or join Ansley's Army, log on to www.runsignup.com/Race/17440/Donate/uOHPPs9FpWElVMfy and click the Join or the Donate icon.