Area woman blooms where she is planted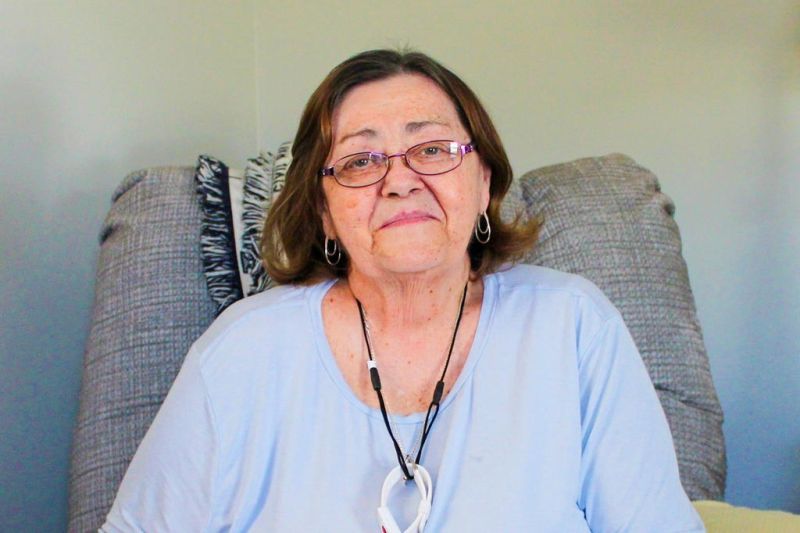 Sherry (Lukens) Reed of Uhrichsville, a 1965 graduate of Dennison High School, has always felt pulled to the Twin Cities area. Even two years after graduation when she moved away, she returned every chance she got.
Reed studied at the Ohio State University, met her late ex-husband, and during their life together, they moved every two to three years as her husband oversaw the development of businesses in heating and air-conditioning.
The couple was married for more than 20 years and lived in 14 states including Kentucky, Louisiana, Virginia, Minnesota and Kansas.
Reed had her own career and worked as an insurance agent, in a bank and in real estate. She has two sons.
Reed moved back to the area last spring and found the true meaning of community when she developed some health issues.
"I moved back to be a part of the town. I always came back to the Twin Cities to get grounded," Reed said. "I would ride through Dennison and Uhrichsville and have lunch with the girls (from high school)."
Over the years Reed came back to the area to Christmas shop at a former pharmacy that carried gifts.
Reed does not like that some people look down on the area. "There is so much community here. There are a lot of good people," she said.
Though she was fortunate not to contract COVID-19, a bout of pneumonia and another serious infection severely impacted her health. Reed spent time in the hospital and later needed to move to a nursing home for care. She was concerned after comments from others left her feeling unsure about the kind of care she would receive.
"People told me all nursing homes are bad," Reed said.
Her experience at Claymont Health and Rehabilitation in Uhrichsville proved them wrong and left her with positive feelings about the healthcare center. "People don't understand what nursing homes are all about. They work very hard, and it's a thankless job. I don't know what I would have done without them," Reed said.
Reed had little use of her hands when she entered the care center, and the therapists at the care center helped her restore her mobility. They also helped her lose the extra weight that appeared during her ordeal.
"They had a lot of faith in me, and they pushed me, but kindly," Reed said. "I could hardly use my hands anymore."
Though she was in the care center to work to improve her own health, Reed found ways to help others while she was there.
"Kindness is important everywhere, especially in the nursing home," Reed said.
The staff encouraged her to join in activities.
"They want you to have human contact," Reed said.
Once during an activity, Reed made sure another woman with the same bingo card as she had called bingo first to win the game. She also befriended a man who initially did not want to talk. He would come and visit her, and she encouraged him to move his fingers to develop more mobility just as she had.
"By the time I left there, he had opened up three of his fingers that he couldn't lift and was walking better," Reed said.
Right now Reed's life is a whirlwind of doctor appointments, tests, home health visits and physical-therapy appointments. She hopes to continue to improve so she can visit the man in the nursing home. She appreciates the help she received from the Claymont Health and Rehabilitation Center.
"There are so many positive stories about the things that they do, and they don't often get credit," Reed said. "They always make the best of things and do it with a smile on their face. It takes a special kind of person to work there."
The experience also gave her a new project that is especially important because she knew many people who served in the Vietnam War. Reed could see the American flag that flew in front of the facility from her room window, and she noticed it was getting tattered edges. She notified a local VFW, and they quickly replaced it. She now wants to continue to watch over the flag and make sure it is always in good shape.
Reed continues to receive help from classmate Karen Spinell Milburn and other graduates of Dennison High School who ensure she has everything she needs to continue to heal. She is so thankful for the medical professionals at the nursing home and now those providing in-home services.
"Those men and women work so hard at their job, always make the best of things and do it with a smile on their face," Reed said.