Auditions for HCA's 'Little Women' May 15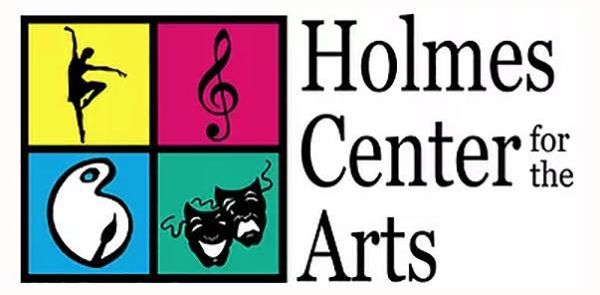 After a lengthy hiatus due to the pandemic, the Holmes Center for the Arts is preparing to return to the stage at Ohio Star Theater in Sugarcreek later this summer in the form of a musical presentation, but for now the HCA is sending out a call to all actors and performers.
Auditions for Holmes Center for the Arts' musical production of "Little Women," which will be performed July 9-11 at Ohio Star Theater in Sugarcreek, will take place May 15.
Those interested in auditioning need to send a video link of themself singing a song for one minute and performing a monologue of less than one minute to holmescenterforthearts@gmail.com anytime between now and May 14. The HCA will contact people for in-person call-backs by May 15.
"We are looking for guys age 16 through adult and girls age 9 through adult," said Holley Johnson, HCA director. "We will begin practices May 25, and those who are chosen must be available for practices Tuesday, Wednesday and Thursday evenings through the show date."
Johnson said one of the benefits of presenting "Little Women" is the cast is small, clocking in at just 10 cast members. She said they will attempt to create two troupes of 10, getting more people involved, but having fewer numbers means they can devote more time to the actors.
Johnson is just excited to get back to providing a venue that will showcase the area's acting and singing talent.
"It's been a while since we presented a singing performance, so we are very excited about finally getting the opportunity to get back on stage in that capacity," Johnson said.
Cast members must be prepared for a professional experience and will be required to practice on their own when not in rehearsals. If someone is selected to be in the show, there will be an $80 production fee due from each cast member. Scholarships are available for individuals with financial need.
"Don't hesitate to ask if you are interested in applying for a scholarship," Johnson said.
The joy of returning to the stage in the form of a musical is thrilling, not just for Johnson, but also for all of the actors and performers who love being on stage and for the audiences who enjoy attending these types of performances. The HCA did present a ballet performance at Ohio Star Theater in April, but putting together an ensemble cast in a theatrical musical is a different challenge.
Another challenge right now is the ongoing construction of a new arts building in Berlin, which the HCA will call home once it is complete.
Johnson said construction has been going well, and the footers are in place. Soon the actual structure will go up, something she hopes will create some passion about the HCA.
"Our fundraising is going well, but we still have work to do," Johnson said. "My hope is that once the building actually goes up and there is progress to be seen, it will create a whole new level of excitement."
If anyone would like to donate to the center, they can do so by clicking on the donate button at the top of the home page at www.holmescenterforthearts.org.
Anyone with questions about "Little Women" or about how they can get involved in the HCA in other ways can email HCA at holmescenterforthearts@gmail.com.