Barnes Preserve to host Trick or Treat Trail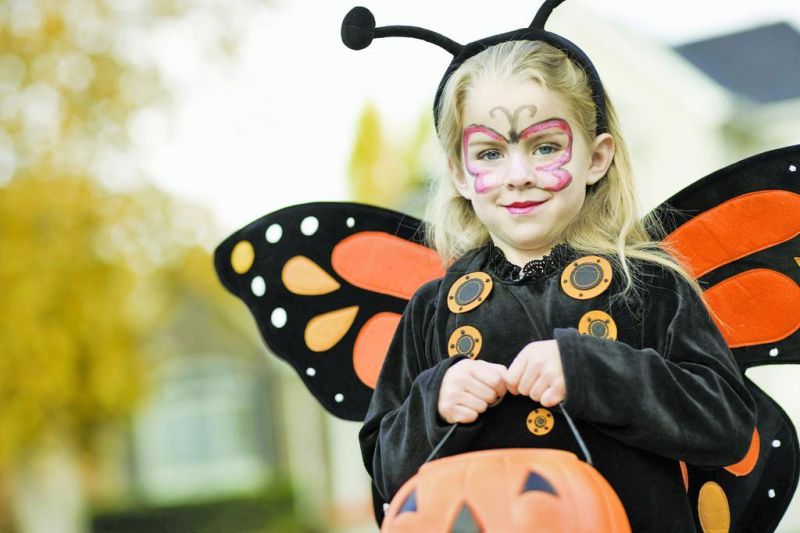 The Adaptive Sports Program of Ohio puts athletes with disabilities out on the competitive field, where they can experience full participation, and a Trick or Treat Trail event for children of every ability level will be held at Barnes Preserve in Wooster from 6:30-9:30 p.m. on Oct. 25, further allowing children with disabilities to participate in something routine for many.
The day will be presented by Friends of Barnes Preserve and Adaptive Sports Ohio, said Danielle McCoy, chief development officer for the latter organization. "Kids can dress up and have fun, and the trails are specifically accessible to anyone, regardless of ability," she said. "If they would not normally be able to participate in Trick-or-Treat nights, this is an ideal outlet."
Trick or Treat Trail follows Casey's Trail, comprising close to a mile of ADA paved trails near a wetland pond and meadow. The Trick or Treat Trail is open to age 4-12 and is $6 per child. Registration can be set up at EventBrite via the Adaptive Sports website at www.adaptivesportsohio.org. Participants register for specific time slots. A guide will escort kids from door to door along the trail.
"Sponsors for the event will decorate each of their doors," McCoy said, "and the kids knock on the doors for candy."
Door sponsors include Teaching Touches; Wooster Glass Co.; Long, Cook & Samsa; the Wayne Center for the Arts; Wayne County Park District and Friends of the Park; College of Wooster Department of Civic and Social Responsibility; Ratliff Custom Homes; Huntington Bank of Wooster; Hutchinson for Sheriff 2020; State Farm Insurance; Joyful Cafe; Declaration CrossFit; and Vikki and Adam Briggs.
This is the second year for Trick or Treat Trail at Barnes Preserve. "Last year was fairly well attended, even though we had a lot of rain," McCoy said.
Light refreshments will be available, and Pirates of the Rusty Cutlass will entertain and offer a glimpse into 18th-century pirate culture.
The Adaptive Sports Program of Ohio, headquartered in Dalton, offers "sports participation for everyone," McCoy said.
The organization provides the tools and planning to create sporting events for disabled students and adults who may have been sidelined from regular participation in the competitive activities they love. The organization began in 2009.
Reaching out to schools across Ohio, Adaptive Sports partners with such institutions in putting together just about any sporting event for which there is a need and a desire to play. "Basketball, soccer, rugby, sled hockey, lacrosse, just about anything," McCoy said. "And they get to play at no charge."
Adaptive Sports Program of Ohio does not receive public funds. It is supported financially through private and corporate donations. "Funding all comes from the community," McCoy said.
About 350 children and adults are currently playing through the program, and participation is growing. Proceeds from the Trick or Treat Trail will help fund Adaptive Sports Program and its mission.
"The half-mile of Trick or Treat Trail is entirely accessible for anyone with physical challenges," McCoy said.
The trail path offers an observation area and a bird's-eye view of the pond during daylight hours with turtles, frogs and native plants.
A rain date for the event is scheduled for Sunday, Oct. 27 from 6:30-8:30 p.m. if needed.
The Barnes Preserve encompasses 76 acres and is located at 3396 Sylvan Road in Wooster. See more information about Trick or Treat Trail at Facebook and at the Adaptive Sports Program website.