Berlin merchants add a second evening to Music on the Square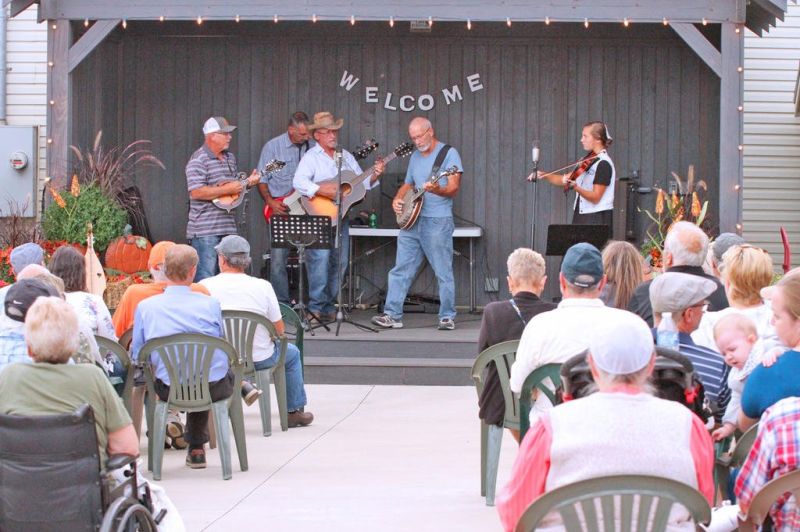 While people seem to be coming back to Berlin to visit, shop and eat after COVID-19 restrictions were lifted, one thing that has been missing has been the live music on the square that features a number of talented musical groups each summer on every Friday evening.
Those longing to hear bluegrass, gospel, country music and more won't have to wait any longer as the Berlin Main Street Merchants welcome back this Berlin Friday night favorite with a twist.
"We knew we couldn't start when we normally would have in May," said Andrea Povick, Berlin Main Street Merchants board member. "The board decided we would push the start date back to the beginning of July to be safer. Since we were missing some Fridays, we decided to experiment with going to a Friday and Saturday format in July, August and September."
Povick already had a number of groups scheduled to kick off the new summer season, but it took her some extra effort to round of a line-up of entertaining groups that would give the weekend shows a splash of diversity. The Berlin on the Square line-up includes bluegrass, gospel, country, light rock and Christian musicians. Povick said they tried to give people a new look every weekend.
"It added a lot more entertainment to our summer schedule in a much shorter period," Povick said. "We were able to schedule a lot of the old favorites while working in some new groups that will give us a really nice series throughout the summer."
Old favorites including John Schmid, New Sound (formerly Holmes County Bluegrass), Small Town Roots, High Country Bluegrass, 39 West and the Lovedays will perform, many of those doubling up to do two evenings and many of them scheduled to perform at Berlin Harvest Fest later this summer.
Povick said while many people envision these outdoor concerts designed for tourists, many locals make a habit of venturing to the square to partake in the joy of music. This summer they will have back-to-back nights to sit back and relax and enjoy the atmosphere.
So often the square is packed with people eager to hear the free evening's entertainment, so the merchants have taken steps to social distance as much as possible.
Board President Doug Burgess said he has contacted the health department, and they were fine with the social distancing plan and health and safety precautions the group is taking.
It begins with the closing of North Market Street, which runs beside the stage area. Povick said that will provide much more space for visitors to spread out.
"We are going to have our chairs set up, but they will be spaced farther apart and we will clean them often," Povick said. "We didn't normally block off North Market Street, only for the really big shows we knew would draw a huge crowd. It's going to be that way for all the concerts this summer."
Povick said to bring chairs. "We are encouraging anyone who comes to listen to bring their own lawn chairs and set them up on North Market Street across the road on the church lawn, or they can even sit up at the pergola beside The Mill right across the street, or they can sit at the gazebo."
Because the merchants have built speakers on the corners of the square, visitors to Berlin are better able to hear the music from farther away. Povick said people can even purchase meals at a restaurant and sit at one of the several picnic tables the town has provided for diners along Main Street and listen to the concerts while they eat.
"We figured since the concerts are outside that people will be more comfortable coming, spreading out and enjoying an evening of relaxation and music," Povick said.
All evening concerts of Music on the Square will begin at 7 p.m. and are free to the public.
"We are eager to get going on our concert series and see what takes place," Povick said. "People are ready to get out and about, and we want to provide a couple of nights out for people to relax while being able to social distance."