Bittersweet end for Greystone the goose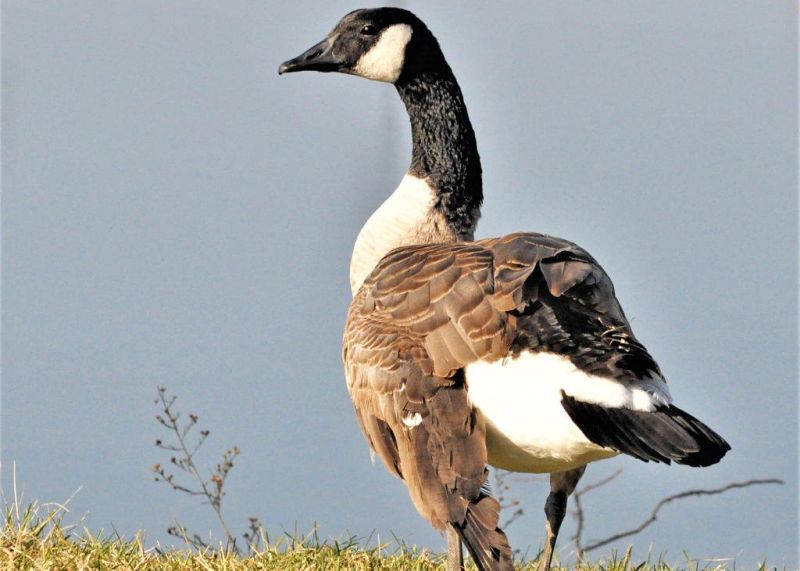 Greystone, the grounded goose, got his wing man.
And then some.
Remember the story originally reported in the Wooster Weekly a couple of weeks ago (Dec. 19 issue) — the touching saga of the abandoned bird with a broken wing, unable to fly or migrate, stranded near the pond adjacent to the Greystone Event Center at the corner of Riffel and Friendsville in Wooster?
Air Force retiree Rich Danby of Wooster was the thoughtful gent who originally spotted the injured goose. Danby sought the help of someone ready and willing to carry out a rescue mission.
"I had three responses to the story in the paper," Danby said.
Greystone was, indeed, humanely captured and taken to the Stark Parks Wildlife Conservation Center in Massillon, where a specialist assessed the fowl's condition.
Sadly, the prognosis turned bittersweet.
It was determined Greystone was hurt more than first believed. He had more serious injuries that would prohibit him from ever returning to the wild, from flying humbly in V formation with his fellow airmen.
"Sadly, they had to put him down," Danby said. "It's one of those good news, bad news stories. We tried. At least he wasn't just left out there by the pond to die in the winter."
And so having honked his way to altitudes more heavenly, Greystone suffers no more.
Earthly passersby — feathery or otherwise — will miss him.