Board of DD staff ready to work as one doing what's best for the kids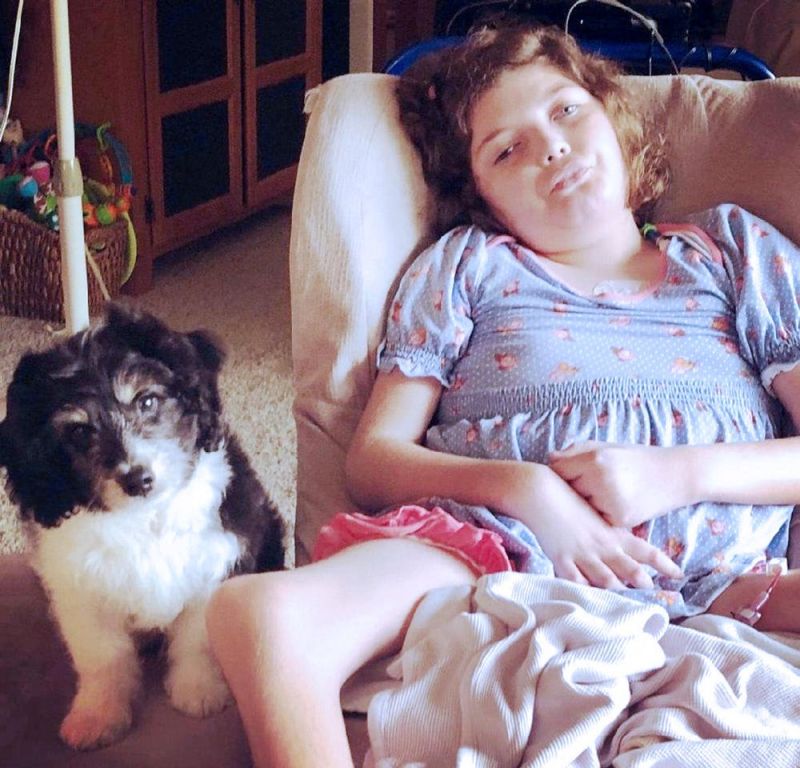 For the staff at the Holmes County Board of Developmental Disabilities, life is always a series of challenges and accomplishments that come from working hand in hand.
That was never more evident than when COVID-19 threw a wrench into all good plans at the end of last school year and sent every school into chaos.
However, school at the training center is quite unique from district schools, and battling through the challenges that accompanied these past several months was met only by doing so together as a united staff with the same goals of doing what was best for the kids.
"For the students at the Holmes County Board of Developmental Disabilities, school means doing activities and being a part of a group," teacher Pam Miller said. "As teachers our hearts went out to our families, knowing that they would be taking over the role of teacher and social coordinator."
Miller said a coordinated effort was made by the staff to connect over the internet from their respective homes, to try to decide how they could support the families in doing the various jobs they had become so accustomed to doing at school.
"One idea that came from these meetings was a pen-pal letter, which gave students an opportunity to hear what their teachers were doing and then share back through a given picture page what they were doing," Miller said. "It was important to contact every family each week to see if they had any particular needs."
This was done through phone calls and text messages. Practical things the teaching staff did included physical therapy equipment or communication switches being delivered. Miller said it took a concerted effort to make these things happen, but the outcome was well worth the cost.
Miller said one of the first items many of the teachers sent out to their students was picture-aided readings that explained COVID-19 and why the schools were closed.
"Later a parent told me how valuable this was as it started a conversation and allowed her daughter to express how afraid she was feeling about getting sick," Miller said. "Another useful thing I sent was picture charts with hand-washing instructions and picture books explaining why people were wearing masks."
Miller's experience wasn't unique to the teaching staff, all of whom experienced some of these nuggets of inspiration along the way.
While the teachers provided learning review pages, more importantly they wanted to provide hands-on items that could be useful and fun for families, hoping to ease some of the burden and fears parents and caretakers might face in teaching from home. These included laminated play money, visual schedules that included pictures to help choose and show the routine of their day, cooking activities with step-by-step picture instructions for working toward independence in making a snack or small meal, charts of emotions for students to use to point to if they are needing help or feeling upset or angry, and speech therapy items including a scavenger hunt and conversation starters.
Miller said seeing parents step into the void that was created and work diligently to fill in the teaching role their children were missing this spring and summer was impressive. It also has allowed her and the many other teachers to get to know families better than ever as they work hand in hand for the purpose of benefiting the students.
"The parents have been amazing," Miller said. "I received letters, text messages and pictures showing the things the students have been doing. It has been fun to get a personal glimpse into what their life is like at home."
Finally, a hands-on summer project was taken to each home along with summertime materials like balls, bubbles and other toys so families could experience some play time together.
The summer projects for each student provided information and activity sheets about plants and what plants need to grow and thrive.
In Miller's class each student received bean seeds and a marigold to plant, along with step-by-step picture directions for where and how to plant the seeds and the flower. Each student was given a simple journal to record facts about their plants throughout the summer.
While it has been trying, the experience was one Miller said will hopefully help everyone involved with the school process grow closer together as a family.
"For many of us, this has been a trying time in learning to be patient and in being more alone than we are used to," Miller said. "It has made us more aware of the importance of connecting with others, and it has helped us connect more personally in some unexpected ways. We realize we are all in this together and that by working as one, we can get through it much easier than on our own."
With plenty of new guidelines and restrictions in place, the new school year at the training center should be challenging, but the hope is that in preparing as much as possible over the final months of school and throughout the summer, the students will be ready to step in and pick up right where they left off.